NASA Administrator Bill Nelson issued the following statement following the death of former NASA astronaut Rear Adm. (ret.) Thomas K. (TK) Mattingly II.
"On October 31, we lost one of our country's heroes." NASA astronaut TK Mattingly was critical to the success of our Apollo Program, and his bright personality will ensure that he is remembered for the rest of time.
"TK began his career with the United States Navy in 1960, receiving his wings in 1960 and flying various aircraft across multiple assignments." When he was a student at the Air Force Aerospace Research Pilot School, NASA chose him to be a member of the astronaut class in 1966. Before going into space, he worked as an astronaut support crew member for the Apollo Program and led the development of the Apollo spacesuit and backpack.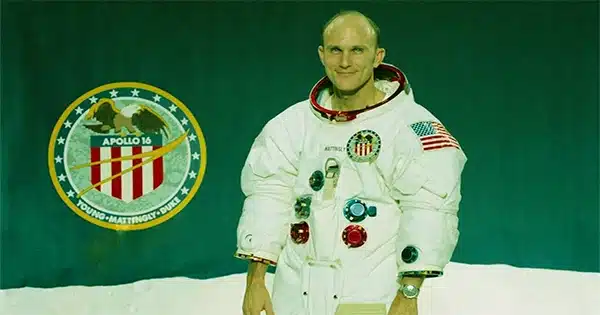 "When he took on the role of command module pilot for Apollo 16 and spacecraft commander for space shuttle missions STS-4 and STS 51-C, his unparalleled skill as a pilot aided us." TK was an outstanding figure to reflect our mission and our nation's appreciation because of his commitment to invention and resilience in the face of criticism.
"Perhaps his most dramatic role at NASA was after contracting rubella just before the Apollo 13 launch." He stayed behind and made critical real-time decisions that enabled the successful return of the injured spacecraft and the crew of Apollo 13 – NASA astronauts James Lovell, Jack Swigert, and Fred Haise.
"TK's contributions have enabled us to advance our learning beyond the scope of space." 'I had this very visceral dread that if I saw too much, I wouldn't remember,' he said of his experience in orbit. It was simply amazing.' He saw the expanse of the universe as an endless arena of possibilities. TK will be remembered as a pioneer in exploratory expeditions who braved the unknown for the sake of our country's future."
He left the space agency in 1985 and the Navy the following year as a rear admiral. He then began to wonder about the exorbitant cost of human space exploration. According to NPR, robots are now so advanced that NASA must identify questions that can only be addressed by a human presence. "Would it be thrilling?" "Oh, sure," he answered, "but how many billions of dollars are we going to spend on exciting things that only one or two people will enjoy?" And if it's not going anywhere."
Mattingly admitted that his former colleagues at NASA did not agree with him, but he never shied away from speaking his thoughts – even when he was in his 80s.