Only the most skillful PUBG: Battlegrounds players could previously taste the sweet wealth of chicken by being the last ones standing in a 100-player battle royale match. However, owing to a new campaign between PUBG and KFC, any player, winner or not, can enjoy a chicken supper.
KFC (née Kentucky Fried Chicken) restaurants have been scattered throughout Erangel as part of the PUBG 26.1 update, replacing the game's gas stations. In some stores, players can instead load up — sorry!! — on 12-piece buckets, a blatantly brilliant campaign to remind people that fried chicken does indeed taste delicious (probably in the hopes that they'll order some IRL).
Surprisingly, eating virtual KFC-branded food provides in-game benefits. Eating a KFC Chicken Bucket acts as a first aid kit in PUBG and "showcases your character savoring the chicken leg when consumed," according to the patch notes for the 26.1 version. In terms of sides, KFC fries will serve as a bandage (a less effective mending item), while an unbranded beverage will serve as PUBG's energy drink (raising a character's boost and movement speed).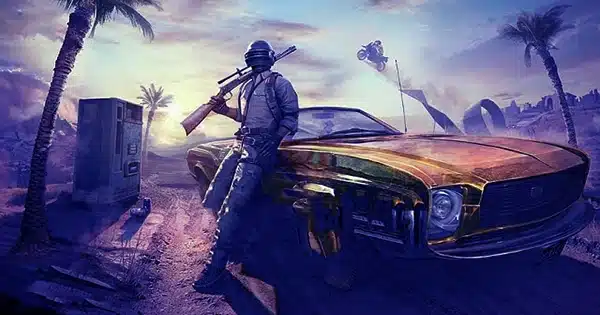 In PUBG, players may order KFC at an in-game kiosk, and it will appear magically. When owning a fast food franchise on a murder island, it's usually ideal if the restaurants are unstaffed. While insulated delivery bags may be found throughout KFC outlets, it is not apparent that players can transport meals to their teammates (or be tipped for doing so).
The less enjoyable aspect of the PUBG: Battlegrounds KFC crossover is the presence of KFC billboards on Erangel, Miramar, Sanhok, and Vikendi, as well as KFC banners on beginning planes.
You can, however, wear a KFC chicken bucket bucket hat.
If this type of blatant commercialization makes you cringe, don't worry: PUBG: Battlegrounds' KFC promotional event will only last one month, according to publisher Krafton.
The PUBG: Battlegrounds 26.1 update is now available in the game's Windows PC edition. The update will be available on October 19 for PlayStation 4, PlayStation 5, Xbox One, and Xbox Series X players.