Soccer is the most watched and played sport in the world. It easily outperforms other globally popular sports such as rugby, cricket, tennis, and basketball.
Soccer is the most watched and played sport in the world. It easily outperforms other globally popular sports such as rugby, cricket, tennis, and basketball. Soccer has around 3.5 billion fans worldwide, compared to 2.5 billion for cricket, 2 billion for field hockey, and 1 billion for tennis.
You'd think that the sport's administration, club owners, and players would be relatively content with their status as the world's leading sport. However, this is not the case.
The world is changing at a rapid pace. Over the last few decades, technology has revolutionized nearly every industry and aspect of our lives. Computers, smartphones, and the internet have spawned new industries while destroying others.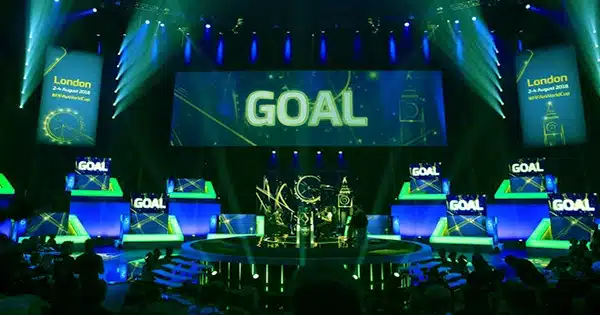 Sport is not exempt from this. Technology has changed sports in a variety of ways, including making it easier to watch games from afar, improving game officiating, and even changing how people buy and utilize their tickets to attend a live game. Another way that technology is influencing sports is through esports, which are competitive video game events that take place on computers and consoles rather than on a large field of grass.
An Explosion in Growth: Few people would have recognized what esports were, let alone watched some games, 20 years ago. Fast forward to today, and there are more than 500 million esports watchers worldwide. This puts it ahead of American football, basketball, golf, and baseball.
Esports growth has slowed little in the previous year or so, but it is still on the rise. According to Newzoo, the number of people interested in esports will expand at an 8% compound annual growth rate (CAGR) between 2020 and 2025.
A Lot of Variety: Part of this increase might be attributed to the sheer number of esports alternatives available for fans to watch and follow. This comprises video games that are recreations of real-life sports, most notably soccer, Formula One, and basketball, as well as games that are entirely fictional, such as League of Legends and Fortnite.
Poker is one of the most noteworthy traditional sports that has blurred the lines with the esports sector. While this famous card game has been shown on television since at least the 1970s, poker material has exploded online in recent years as more people become aware of it. As a result, many people now watch live poker tournaments on platforms like Twitch and YouTube.
Chess is another traditional sport that has grown in popularity as a result of esports broadcasting services, encouraging more people to participate.
Getting in on the Action: While it may appear to be a radical move, many traditional soccer clubs are beginning to embrace esports, participating in FIFA contests, forming teams to participate in other games, and even purchasing or collaborating with established esports teams.
You'd think that small teams in lower divisions would be getting in on the esports activity, but that's not the case. RB Leipzig and Manchester City have both invested in these technical events.
A Threat to Soccer?
Given that soccer has seven times the number of followers as esports, it's difficult to perceive the latter as a danger. However, when you look a little deeper into the facts, the strategies of teams like City and Leipzig start to make more sense.
Football, like most traditional sports, has an aging demographic. In England, those aged 45 and over were more likely to describe themselves as "avid fan" of soccer than those aged 18 to 44.
In comparison, the average esports enthusiast is 26 years old. As a result, with younger people losing interest in their existing products, soccer clubs are turning to esports to entice new generations of fans.
However, it is difficult to argue that esports pose a direct danger to soccer. After all, the size difference between their fanbases is enormous, and esports will struggle to compete with the beautiful game. Instead, they're more likely to coexist, with each contributing to the growth of the other's interest.