At dawn on July 16, 1945, the world's first atomic bomb exploded in the dusty desert of New Mexico, blowing a cloud of 11,500 meters (38,000 pounds) of mushrooms into the air. Among the countless causes of destruction by nuclear tests, known as the Trinity, the explosion produced something quite remarkable: the "forbidden" quasicrystals that questions what we know about physics. In a new study published this week in the Journal of the Proceedings of the National Academy of Sciences, an international team of scientists detailed a discovery that had never been seen before.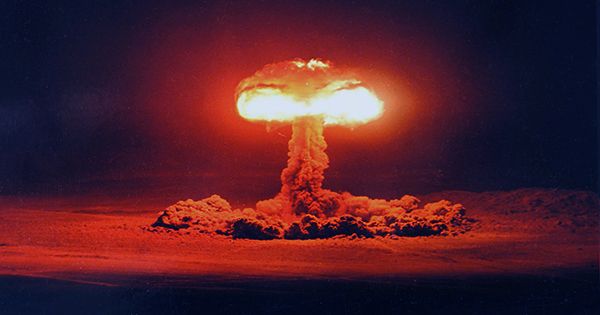 Luca Bindi, lead study author and professor at the Department of Earth Sciences at the University of Florence, said in a statement, "To this day, we know that natural quasi-crystals were formed in the final conditions of temperature and pressure: on a piece of meteorite that fell in the Koryak Mountains, for my previous research, only two pieces of research data were found for the previous study. About 15,000 years ago in much of eastern Russia." "At the beginning of the solar system, when asteroids collided in space, the conditions under which the two quasi-cysts were formed were comparable to those produced in a nuclear explosion. That is why I decided to study the components of the Trinity test."
Trinity bomb tests have shown that an atomic bomb is being dropped to the ground below a 33-meter (100-foot) steel tower. Suffering from a lot of heat, the sand in the hole turned into green (and sometimes red) glass-like material known as trinitite. Using a range of high-tech imaging techniques, the researchers looked at a few samples of forged trinitite in the experiment.
It was revealed that the trinitite specimen contained a strange metallic blob made with an unknown composition of the quasicrystal crystal, Si61Cu30Ca7Fe2. Quasicrystal have previously been found in meteorites and synthesized in labs, but this is believed to be the first example of man-made quasicrystal created by the detonation of an atomic bomb. The newly discovered quasicrystal has five times, three times and twice the equilibrium, a pattern that violates the rules of symmetry of ordinary crystals.