After breaking into an animal shelter in full military gear and equipped with a fake gun, taking a hostage, and demanding his lost cat returned to him, a former soldier has pled guilty to one of the oddest raids of modern times. The whole thing transpired just 12 hours before he was supposed to pick up the cat he was after, but he chose to raid the shelter nevertheless in the hopes of a quicker reunion. Tony Wittman, 45, had previously misplaced his cat, which he allegedly relied on for PTSD, and had contacted the shelter to get it. Things swiftly spun out of control when the shelter, which was only 10 minutes away from closing, told him he would have to arrange an appointment the next morning.
At 10:20 p.m., Wittman attacked the premises in tactical gear and an imitation handgun, hunting for his missing kitty. Wittman held a young employee prisoner at gunpoint as the 'cat burglary progressed, adding, "If you do as I say and listen to me, I won't shoot you." Wittman dragged the woman inside, who was pleading for her life now and demanded the location of the cats.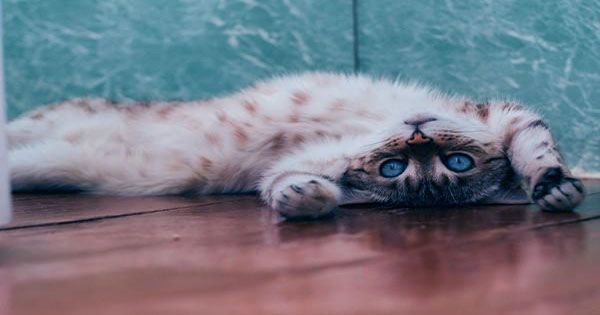 The woman then restrained and warned not to move until she had counted to 100 before calling the cops. Wittman then departed the area, and the woman dialed 911 for assistance.
Wittman then returned the next morning, just 12 hours after conducting a heist Heat-style and kidnapping a hostage, to attend his appointment and retrieve his cat, concluding the story. Wittman was apprehended and confessed, and he has been held in detention without bail since the crime in January.
Wittman pleaded guilty to eight offenses, including false imprisonment and aggravated burglary, after appearing in court today. He will be back in court in February.
While it may appear to be an irrational and unneeded move, Wittman said to be suffering from PTSD and relies on the cat to keep him grounded in times of stress. Wittman has struggled with his mental health since being discharged from the army for "failure to perform efficient service," and, like many ex-service members, relies on a therapy animal to help him get through difficult times. Wittman has not sought bail, and it is uncertain how long he will be in prison.
There are resources available if you or someone you love is suffering from mental illness. If you are in the United States, the National Institute of Mental Health has a list of these, and if you are in Australia, the Centre for Clinical Interventions has a list.