Google, you are no longer the most popular website on the planet. Looking for things is sooo 2020. According to Cloudflare Radar's popularity list, an unexpected (relative) newcomer has knocked the tech giant down to the second most popular site. No, despite Microsoft's devious strategy of making Bing the default search tool for the Edge browser (fun fact: the most popular search term typed into Bing is "Google"), it was unable to defeat Google and its ever-expanding suite of services, which includes Maps, Translate, Photos, Flights, Books, and News.
On February 17, 2021, the popular video-sharing app briefly held the top rank, but only for a day. However, it began claiming a few more days in March and a few more days in May after that. On most days after August 10, the site was the most frequented domain. In terms of traffic, the website has eclipsed Facebook as the most popular social networking platform on the Internet, yet Facebook still has the most subscribers globally.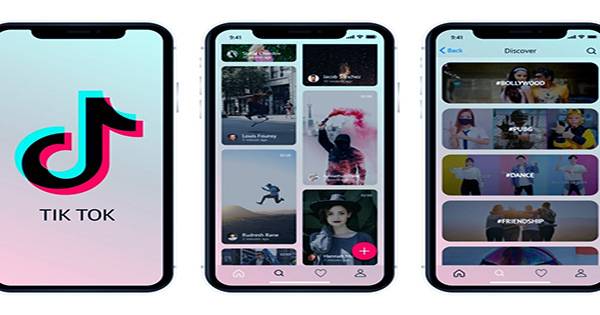 28 DECEMBER (UPI) — According to Cloudflare, the cybersecurity firm, TikTok has surpassed Google as the Internet's most popular domain for 2021. ByteDance, a Chinese firm, operates TikTok, a video-focused social networking platform.
In a blog post for Cloudfare, Joao Tome and Sofia Cardita stated, "TikTok won the top rank for a day on February 17, 2021." "TikTok gained a few more days in March and May, but it wasn't until August 10 that TikTok seized the lead on most days." "There were a few days when Google was No. 1, but TikTok dominated October and November, including Thanksgiving and Black Friday."
Facebook dropped from No. 2 to No. 3, with Microsoft in fourth place, Apple in fifth, Amazon in the sixth, and Netflix in seventh. YouTube, which is owned by Alphabet, was ranked seventh, followed by Twitter and WhatsApp. This year, Instagram slid out of the top ten. Despite the fact that TikTok receives more traffic, Cloudfare claims that Facebook has more global users than other social media platforms.
In 2020, former President Donald Trump's government tried to persuade TikTok and ByteDance to sell their company in the United States because of alleged national security dangers. The White House's attempt to prohibit the TikTok app for U.S. users eventually thwarted a federal judge.