It is impossible to overestimate the prevalence of cryptocurrency use in sub-Saharan Africa, particularly among the youth. The region's cryptocurrency usage increased 1,200 percent in the past year, making it the third-fastest growing cryptocurrency economy, according to data from blockchain analytics company Chainalysis. However, some analysts think there are still significant impediments to adopting cryptocurrency in Africa despite the development of local and international crypto exchanges and the introduction of creative models by emerging web3 platforms.
New ventures like MARA, a pan-African cryptocurrency exchange platform that seeks to "raise the number of Africans who may join in the crypto economy," have emerged as a result of this thinking. The firm is reporting today that it has successfully raised $23 million in stock and tokens in a seed round from several investors. High-profile investors in cryptocurrencies and web3 include Distributed Global, Alameda Research (FTX), and Coinbase Ventures. About 100 other cryptocurrency investors joined the round along with TQ Ventures, DIGITAL, Nexo, Huobi Ventures, Day One Ventures, Infinite Capital, and DAO Jones (an investment DAO supported by Disclosure, Steve Aoki, and Mike Shinoda).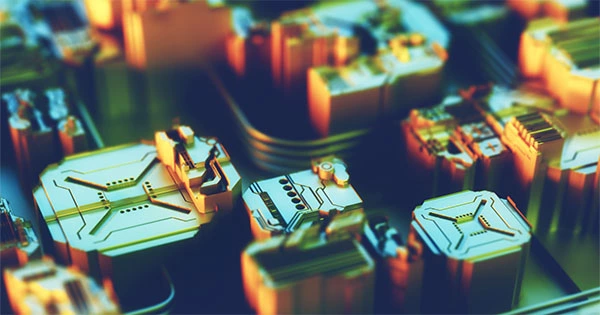 In a statement, Schuster Tanger, co-founder of TQ Ventures, one of the investors, said, "We are happy to join with MARA as it embarks on establishing a digital financial system for Sub-Saharan Africa." "This region has the potential for widespread bitcoin adoption, with the correct resources. To that aim, the MARA team's local expertise and specific talents are quite encouraging. According to MARA, it is developing a range of solutions for the African market that cater to different crypto-finance demands. A consumer crypto-brokerage software that enables users to purchase, transmit, sell, and withdraw fiat and crypto assets is the company's primary offering. The business plans to make its debut in Kenya and Nigeria, where its headquarters are, in July of this year.
Despite MARA's assertion that users of this retail software don't require any prior crypto expertise, there are several local alternatives to this in Africa, like the Yellow Card and VALR programs supported by Coinbase Ventures. However, the web3 startup's upcoming goods may set them apart. The MARA Chain, a layer-1 blockchain and Alchemy-like platform powered by the native MARA currency, will be introduced in Q4 of this year to allow developers to create decentralized apps, or dApps, in Africa. Then, perhaps in Q1 2023, MARA plans to provide a professional exchange for experienced traders who use trend analysis and favor a broad range of trading options above the standard exchange choices on MARA's retail app.
"What we're doing is setting up the financial foundation on which individuals may construct their lives. Therefore, it goes beyond simply being able to purchase cryptocurrency; it also involves African engineers developing their [own] enterprises. On MARA's unique selling proposition, co-founder and CEO Chi Nnadi stated, "We want to be the source for nurturing talent; we want to provide them the opportunity through our exchange to launch their businesses." In April 2021, he established the business. Llinás Mnera, Dearg OBartuin, Kate Kallot, and board advisors Kojo Annan and Tatiana Koffman make up the other members of the executive team. They are former executives from Rappi, Founders Bank, Nvidia, Uber, PayPal, Amazon, and PayPal.