New Zealand has announced legislation that would force larger companies to disclose the climate effects of their actions in a move they hope will set a global precedent. From 2023, all Aoteroa/ New Zealand companies with assets of not more than $1billion (US million $700 million) will have to report on the impact of their actions on climate change.
This will not only reduce the transparency of greenhouse gas emissions companies, but also the impact of other loans and investments. Climate Minister James Shaw said in a statement, "This law will bring climate risk and resilience to the forefront of financial and business decision-making." Once passed, the law would not only apply to companies 200 or larger in the country, perhaps more importantly, foreign corporations with significant holdings in the country.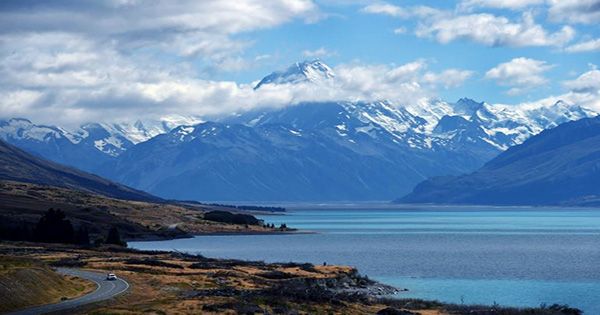 While the law will not force companies to reduce direct emissions, it will leave nowhere to hide from consumer pressure. "The need for the financial sector to reflect the effects of climate change will help businesses identify high-emissions activities that pose a risk to their future prosperity, as well as the opportunities presented by steps on climate change and new low-carbon technologies," Shaw said.
More familiar with the law are government activities such as the replacement of coal and gas boilers in government institutions such as schools and hospitals. The government is committed to a carbon neutral public sector by 2025 and the country by 2025. New Zealand has gained worldwide acclaim (and some adversity) with its scheduled COVID-19 response. This is one of the few places in the world where the death rate has declined because the award. Re-elected Prime Minister Jacinda Ardern is keen to tackle even bigger problems.
However, a country of 5 million that emits only 0.12 percent of global carbon emissions cannot change the atmosphere alone. Furthermore, as most hydropower and geothermal power systems are already in operation, New Zealand's main sources of emissions are sectors such as agriculture and long-distance transport, which are slower than power generation. Shaw's proposed solution would be to establish world-leading action, which would have less of an impact on New Zealand, which could make a big difference if larger countries chose to follow suit.
Trade and Consumer Affairs Minister David Clarke made it clear: "This is the first time in the world that we have the opportunity to show true leadership and pave the way for other countries to express their views on climate change." The new law comes in response to a revision of the Resource Management Act (RMA), which passed in 1991 as the world's first national law inspired by the concept of sustainable resource management. Other nations have copied this notion and aspects of New Zealand's RMA, but have improved many of its flaws, requiring tough overhauls to restore global leadership.