Nintendo has had a big year in terms of news. It's easy to lose track of the other important events from the gaming giant between the impossible fever dream of last week's Super Mario movie casting and the widely awaited sequel to the Switch's best game.
Nintendo conducted an intimate (and sufficiently socially detached) event in New York recently, bringing together two of its most important holiday offerings. The first is the 19-year wait for the original 2D Metroid game. The title was revealed as a surprise during this year's virtual E3.
Metroid Dread took center stage at the briefing in several respects, with cardboard copies of game characters, mood lighting, and accompanying sound effects broadcast over the PA. Above all, Nintendo wants to make it obvious that the game is more than just filler between now and some unspecified point in the future when Metroid Prime 4 is released. Of course, a game is nothing without a platform to play it on. That's where the OLED Model of the upcoming Nintendo Switch comes in. Yes, that is the entire, wonderful name — and, for the record, the firm pronounces it O-L-E-D.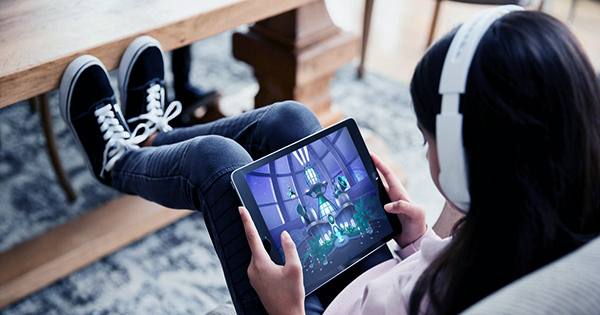 For someone who has become accustomed to pronouncing screen technology phonetically, it's shocking (and clunky) at first. If Metroid Dread was a small letdown for some fans since it wasn't Prime 4, the first Switch OLED (as I'll refer to it from here on) fell short of what many fans expected/hoped the company would announce on the hardware front. After all, the Switch, at 3.5 years old, appears ripe for a refresh. With console refresh cycles being what they are, hardware manufacturers prefer to boost sales in their middle years with a compelling new model.
This serves the twin function of (hopefully) bringing long-time skeptics on board as well as persuading the faithful that it's time to upgrade to something new and shiny. It's worth mentioning that Nintendo did offer two variants in mid-2019. The basic Switch received an upgrade that addressed the system's single biggest flaw: battery life. The business also introduced the $200 Switch Lite, a more inexpensive and portable version of the console that helped me survive the first year of the pandemic.
Ahead of E3, rumors of a Switch Pro were rife. For many, what received was uninspiring, with the same RAM and processor (Nvidia Tegra X1) as its predecessor and a little larger display (0.8 inches). The seven-inch OLED display is still 720p (1080p when docked), not the 4K that some had hoped for. It does, however, bring some additional capabilities, such as a cable LAN connection and the ability to quadruple storage to 64GB without removing the microSD card.