Every year, many retailers use a percentage of their cash and resources to test innovative in-store experiences, particularly pop-up shops. However, by 2023, more major shops will be experimenting with virtual stores and augmented reality.
Shoppers will be able to explore an immersive universe, large or small, and study merchandise as they would in a physical store, similar to a video game experience. The e-commerce checkout and shipping mechanism is an extra bonus.
Even though some critics object to the perceived complexity of virtual buying, PYMNTS reports that businesses are still looking for inventive and efficient ways to improve the shopping experience. Augmented reality (AR) is proving to be exactly that.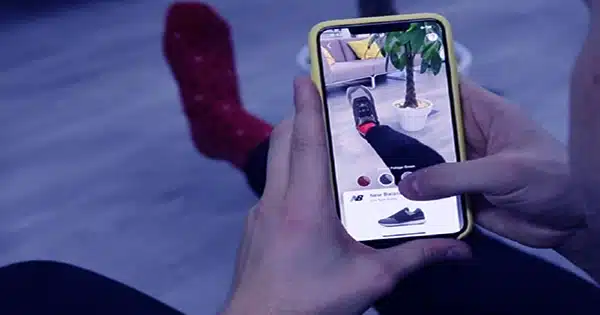 "Augmented reality is a technology that uses the existing user's environment and overlays the digital or virtual content or information over it to offer an immersive digital experience in a real-time environment," according to Research and Markets. AR can also include computer-generated 3D settings, allowing users to inhabit an artificial world while still seeing the actual world.
According to Adweek, this technology is more than just a video game on a smartphone app, since "brands that have embraced AR have seen a significant impact on their bottom line." According to surveys, people are willing to pay up to 40% extra for a product that can be experienced through AR. Using AR boosts client confidence increases post-purchase satisfaction, and lowers return rates."
According to Research and Markets, "augmented reality in retail market size was valued at $2 billion in 2021, and is estimated to reach $61.3 billion by 2031, growing at a CAGR of 41.4% from 2022 to 2031."
Bloomingdale's is one well-known brand that used 8th Wall web-based AR to commemorate its 150th anniversary. Customers were emailed AR-enabled catalogs and were allowed to scan AR-enabled pieces to view real-life models walk about in clothing that appeared to be true to life. According to Adweek, "this initiative resulted in a 22% higher conversion rate to shop and a 38% higher engagement rate."
Another great example is how Saatchi Art, an online art gallery, produced an AR experience called "View in My Room" that lets over 1 million works of art to be overlaid into a user's home. Without the use of an app, the end user can select a work of art from Saatchi Art and have it placed on any wall in their home using their smartphone or tablet.
Saatchi Art chose this route after a survey found that 87% of art buyers are hesitant to make purchases without first seeing the artwork in their homes. According to the company, its AR strategy "has successfully helped art buyers with their online buying decisions with an average 17% increase in spending."
AR is also enabling customisable products, personalized shopping experiences, optimal warehouse spaces, "try before you buy" interactivity, and more detailed information about things being offered in the retail industry. And, because augmented reality in retail is still in its early stages, marketers may profit on the wow aspect of this technology while forging a new path.