At the recent Connect launch event, Meta, formerly known as Facebook, showed an improved version of its wearable technology, the Ray-Ban Meta Smart Glasses. This new incarnation promises improved features and functionalities, expanding on the predecessor's basis.
The updated smart glasses, which start at $299 and will be available on October 17th, have been developed with a dual function in mind. The first function of these devices is to replace headphones. They include a personal audio system, similar to Amazon's Echo Frames and the Bose Tempo series, which ensures that the audio is only audible to the wearer. A sophisticated microphone system with five mics, aimed at providing crisper calls and spoken instructions, is a substantial boost. This model solves the shortcomings of the previous model, the Stories, which failed in loud or windy environments.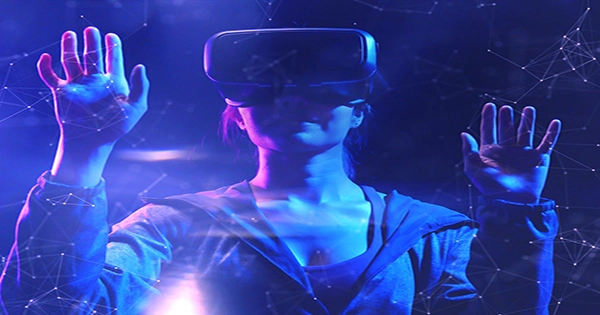 The glasses' increased camera capabilities are the second most important feature. The new model, which has camera lenses on each right temple, allows users to record 12-megapixel photographs and 1080p movies, which is a significant advance over the previous iteration. The internal storage capacity of 32GB can hold around 500 photographs and 100 30-second films. The Meta View app makes it simple to sync and distribute all media. The ability for users to broadcast directly to Facebook or Instagram with a few easy motions is a noteworthy feature, albeit it has prompted some privacy worries.
Meta appears to be pitching the smart glasses more towards creators with this new model, enabling the capacity to record while engaging in activities that require both hands. However, no mention was made of a rumored feature that would have allowed viewers to engage with the person recording.
The aesthetic attraction of smart glasses has not been neglected in the ongoing relationship with Ray-Ban. They'll come in a variety of colors, including "matte jeans" and "caramel," as well as styles including the new "Headliner" and the old "Wayfarer." The glasses are powered by Qualcomm's Snapdragon AR1 Gen 1 processor and feature "on-glass AI." The battery life is expected to last four to six hours of active use, with the included case providing up to eight more charges.
While this new version of the Ray-Ban Meta Smart Glasses features improvements over its predecessor, the market's reaction is still unknown. The broader tech sector is keeping a close eye on these devices, as their success or failure could affect the trajectory of wearable technology in the future years.