This year, Ring is only a small part of Amazon's annual gadgets and services event, but it's bringing a lot of new features, including a new Pro Alarm suite with redesigned hardware and integrated Eero Wi-Fi 6 router capabilities. They also introduced a new service called 'Virtual Security Guard,' which basically keeps a watch on your Ring feeds in your absence, and they're upgrading alerts on their existing doorbells and cameras with improved event identification.
Ring Alarm Pro is an improved home security system that incorporates an Eero-integrated base station. The base station also functions as a mesh-capable Wi-Fi 6 router for connecting to other Eero gear (which is some nice consumer brand synergy for another Amazon acquisition). Ring Alarm pro also features a backup internet connection 24 hours a day, 7 days a week, due to 3GB of complimentary cellular data per month, with additional data available for $3 per GB. Ring's Power Pack accessories can also be connected to the base station to keep the internet going in the event of a power outage.
The Alarm Pro base station also contains a microSD card slot that can hold up to 64GB of data, allowing you to save video from your linked Ring cameras and doorbells locally.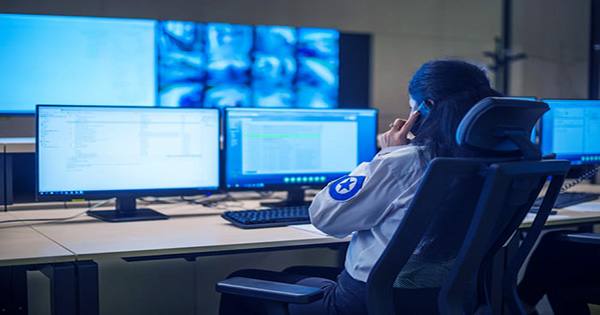 It works with motion sensors, door and window sensors, fire and moisture sensors, and more, just like Ring's prior alarm products. The company is also creating a Pro tier of its subscription product ($20/month), which will provide you access to Eero's cellular backup service as well as expert monitoring and (yet another synergy!) ad blocking, content filtering, and threat security services for your home internet.
A new distinct subscription service dubbed Virtual Security Guard, which tries to emulate the benefits of having an onsite security guard, is not to be confused with its new Pro tier membership (which is offered alongside its previous, $10/month option). Essentially, through a relationship with monitoring business Rapid Response, this offers an additional degree of inspection in terms of expert monitoring.
If you're a member, Rapid Response personnel will monitor the Ring camera and doorbell feeds you specify, responding to motion alerts and implementing interventions such as triggering sirens and lights, using two-way talk features, and even dispatching emergency services if they believe it's necessary. Ring is eager to emphasize out how Virtual Security Guard stays entirely under the hands of those who subscribe; for example, cameras are turned off by default, allowing users to choose which cameras will be monitored and when.