According to a filing in the United Kingdom this morning, Blue Prism, one of the field's pioneers, was sold to Vista Equity Partners for £1.095 billion ($1.5 billion USD) in the robotic process automation (RPA) business. While many RPA startups have been purchased by larger vendors in recent years, this is the first deal involving one of the top three RPA suppliers. It's a complicated deal in which Vista put up a business named Bali Bidco Limited to make the acquisition on its behalf, according to the filing. Bali Bidco Limited is indirectly controlled by Vista Funds.
While it's unclear why the private equity firm chose that method of financing, the final result is that Blue Prism will be purchased by Vista and folded into Tibco, which the firm purchased for $4.3 billion in 2014.
Blue Prism admitted in the filing that the company was having financial difficulties and has been considering its alternatives since its annual general meeting in March. "Given the firm's strategic and operational difficulties, severe execution risks, and shareholder consultation comments, the Blue Prism Board has explored a range of strategic options," the company said in the filing.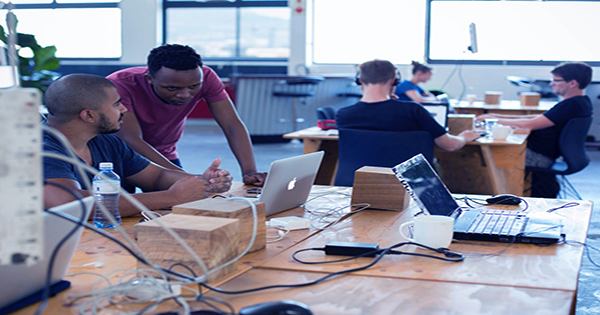 One of those possibilities was a sale, which the corporation determined was the best course of action. This, according to Jason Kingdon, chairman, and CEO of Blue Prism is the greatest way to place it on a more firm basis.
"Combining with Vista and Tibco will ensure we remain at the forefront of the next generation of intelligent automation: With Tibco's global footprint and technologies, we can expand the range of products we offer our customers; and, as a privately held company, we will have greater access to capital to pursue new growth opportunities via product investment and other potential M&A," Kingdon says.
To better understand Blue Prism's choice to sell, we went into its historical operating records. On a constant-currency basis, the company recorded sales of £80.4 million (roughly $108 million USD) for the six months ending April 30, 2021, up 24 percent over the year-ago period. Blue Prism reduced its operational loss from £53.8 million (about $73 million USD) to £20.9 million (approximately $30 million USD) over the same time period.
Despite making headway in reducing red ink, the company was not growing at a particularly fast rate for its level of unprofitability. Blue Prism's stock had fallen in value before the deal was announced, indicating that public investors were disappointed with the company's performance; Vista is paying a premium for the company through Bidco, though it is less than what Blue Prism was worth earlier this year, before its recent declines. If you project the company's H1 2021 revenue over a year, Blue Prism is trading at about 6.8x revenues.