The Embers Of Neltharion patch for Dragonflight, according to World of Warcraft's game director Ion Hazzikostas, would allow for greater "solo exploration" by players. He also recognized that this is an area where Blizzard hasn't "done as well as we should" in the past.
Speaking to NME, Hazzikostas revealed that Blizzard has "absolutely" drawn from players' feedback on the launch of Dragonflight, World Of Warcraft's 2022 expansion, for the game's next major patch, Embers Of Neltharion.
Dragonflight, in turn, was an attempt to give single players more to do while traveling — something Hazzikostas claims would be expanded upon with Embers Of Neltharion.
"I think one of the things we set out to do differently and better in Dragonflight is to invest more heavily in our outdoor worlds — in our solo exploration gameplay," Hazzikostas explained.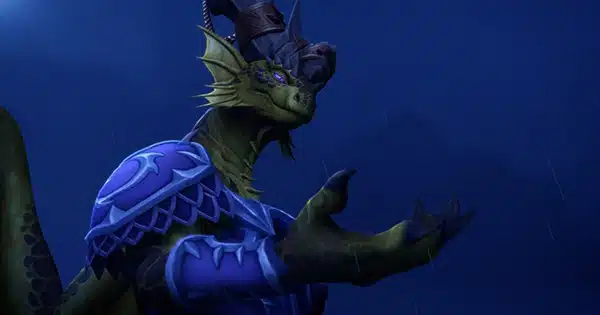 "Our dungeons and raids have distinctive and incredibly deep gameplay, but there are a lot of players out there who just want to be left alone to explore the world, take on challenges and make progress toward their goals, and have a genuine reward system that matches the experience they want to pursue. To be honest, WoW hasn't always performed that task as effectively as it might have.
Hazzikosta said that "Dragonflight aimed to change that," and that Blizzard is "doubling down on that" with Zaralek Cavern, a new zone that will be included in Embers Of Neltharion.
"As we go into Zaralek, it's a whole new layer of activities," the director noted, adding that there will still be activities aimed to keep people exploring the surface of the Dragon Isles.
During our discussion, Hazzikostas and Josh Augustine, World of Warcraft's lead quest designer, revealed how Blizzard sought to make the Niffen — 10.1's "cowboy mole people" — feel like a natural match for Azeroth.
The forthcoming faction will include some of the activities mentioned by Hazzikostas, such as a "escape room" puzzle series in which players would join up with a lonely Niffen.