In a blog post today, TikTok reported that 1 billion people use the app every month. That means that around one-seven-and-a-half of the people on this giant rock in space we call home are frequently watching short-form films of dancing, risky "milk crate challenges," and even true educational information.
For reference, Facebook reported 2.9 billion monthly active users in June, up 7% year over year. However, TikTok is rapidly expanding, with a 45 percent increase in monthly active users since July 2020, when the app had 689 million users. In addition, according to app analytics firm SensorTower, TikTok became the first non-Facebook app to exceed 3 billion global downloads in July.
The threat that TikTok poses to Western digital behemoths is palpable: Instagram, which is owned by Facebook, has declared that it is no longer a photo-sharing service. Even discussion forums like Reddit are lured by the promise of short-form video streams, as Instagram promotes Reels, its TikTok clone. Instagram has warned creators that repurposing watermarked TikToks as Reels posts would make the material less discoverable.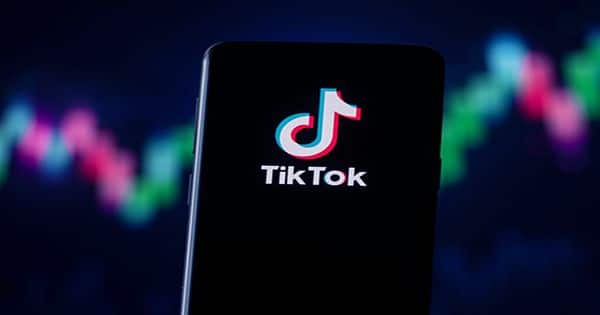 Despite the fact that TikTok's parent company, ByteDance, is based in China, the firm's major markets are the United States, Europe, Brazil, and Southeast Asia, according to the company. Of course, TikTok has faced serious regulatory concerns in recent years — previous President Trump attempted to stop TikTok business transactions in the United States, and TikTok has been outlawed in India, which has a population of 1.36 billion people, since last year.
Despite this, TikTok continues to grow at a rapid pace. ByteDance, the parent firm of TikTok, has purchased the VR hardware business Pico, hinting at a possible push into VR. It's no accident that Facebook CEO Mark Zuckerberg wants to transform his trillion-dollar platform into a "metaverse" corporation at the same time. Is there anyone in the mood for some popcorn?
According to Facebook's most recent quarterly report, the company had 2.9 billion monthly active users at the end of June 2021. TikTok had stated that by August 2020, it would have topped 2 billion global downloads.
ByteDance, a Chinese technology company, owns the video-sharing platform. Shouzi Chew, the CFO of ByteDance and a Singaporean national, was named TikTok's new chief executive officer earlier this year.