In the realm of corporate IT, front-line employees and those paid on an hourly basis rather than a salary have become a prominent target, with a slew of applications designed to help them find employment, accomplish their tasks, and interact with one another more effectively.
In the most recent development, a U.K. firm that is developing a "financial super app" for paid employees and their financial well-being has announced a round of investment to support its plans. Wagestream, which is best known for collaborating with businesses to provide wage advances for employees via an app, has secured $175 million, which it plans to use to expand the app's functionality and make a strong push into the US market.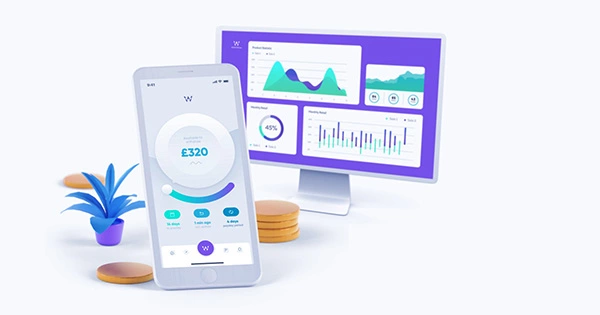 "We're attempting to alleviate workers' financial woes," said Peter Briffett, the company's CEO and co-founder alongside Portman Wills (CTO). "We're paving a path forward for frontline employees, who can now save $60,000 to $70,000 for the first time in their lives." This is a Series C round, with $60 million in equity and $115 million in debt on the table. Smash Capital is leading the equity part, with BlackRock managing the assets and accounts, and Silicon Valley Bank providing loan financing. Wagestream has raised around $257 million in debt and equity, but it is not disclosing its valuation.
The company is built on a social charter and is part-owned by U.K.-based financial charities and impact funds — specifically, the Joseph Rowntree Foundation, Barrow Cadbury Trust, Social Tech Trust, Big Society Capital, and the Fair by Design fund — which is one key way it has differentiated itself from the cloud hanging over the concept of "payday lenders" in the U.K. and the U.S. Village Global, a social impact venture capital firm supported by Jeff Bezos and Bill Gates, was another backer in past rounds.
Wagestream has been on a roll in terms of growth, which is a good indicator of how well the firm is performing. The software is being used by more than 1 million employees from 300 companies across the world. Its most recent expansion has been in the United States, where 250,000 retail, restaurant, and healthcare employees have access to Wagestream through their employers (the latter is the arrangement, but it is up to the workers whether or not they choose to utilize it). Burger King, Popeyes, Crate & Barrel, and the University of Chicago are among the company's clients. Spain and Australia are two more areas where Wagestream is now engaged, in addition to the United States and the United Kingdom.
The problem it solves is a simple one: Waged employees typically find it difficult to save money instead of living paycheck to paycheck, partially due to the way they are paid and how much they are paid. Part of it is due to the large sums of money they have, but part of it is also due to the frequency with which they are paid (weekly or biweekly vs monthly) and the tools that are included in their salary to make it simpler to save and utilize the money for purposes other than day-to-day life.
Wagestream's goal is not just to provide workers with more liquidity when they need it, but also to allow them to use that money in a variety of ways, such as with features that allow them to invest small amounts in stocks and controls that allow them to save money incrementally in a way that makes the most sense for them. There are additional possibilities to speak with a financial advisor, and Wagestream "learns" about customers to tailor further financial ideas, similar to other neobanks' super applications.