As part of new last-mile delivery business, Walmart intends to offer its logistics and delivery services to other companies. Walmart, the world's largest retailer, announced the launch of a delivery service for businesses, including other retailers, as part of its latest effort to reposition itself and compete with Amazon. The company expects to start shipping by the end of 2021, and the delivery fleet will include newer technologies such as self-driving vehicles and drones.
The retailer announced that through a service called Walmart GoLocal, it will make its logistics and transportation infrastructure, in which it has invested heavily in recent years, available to other stores. The announcement raises the stakes in Walmart's ever-increasing e-commerce battles with archrivals Amazon and Target. It also puts Walmart in direct competition with logistics titans FedEx, UPS, and the United States Postal Service.
During a conference call with reporters, Tom Ward, a senior vice president at Walmart's U.S. division, stated that fees for the service will be negotiated on an individual basis. Delivery time could be as little as a few hours or as long as two days. Walmart has stated that it may use drones for delivery in the future.
Walmart is sending its delivery drivers to businesses around the block. The retail giant will send its employees and gig workers to complete local deliveries for other companies.
"We've worked hard to create a dependable last-mile delivery service for our customers. We're now excited to be able to use these capabilities to serve a new group of customers—local merchants "In a press release, Tom Ward, senior vice president of Walmart's US location, stated.
The company, based in Bentonville, Arkansas, stated that it already has delivery agreements with several companies but did not elaborate. Ward envisions the service being used for anything from "delivering goods from a local bakery to auto supplies from a national retailer."
According to the company, the service will be white label, which means that a customer placing an order will not be aware that it is being delivered by Walmart. "The new business is an important part of the company's overall strategy, which includes diversifying its revenue streams and profit pools," according to the press release.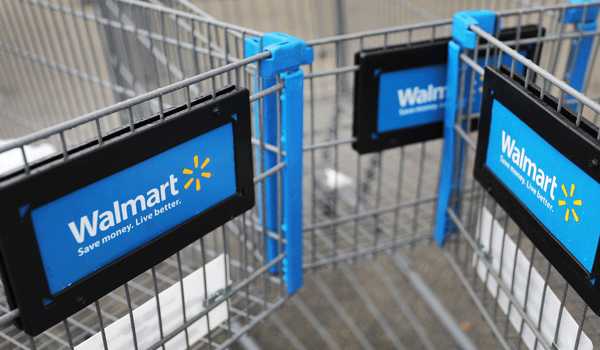 Previously, Walmart's last-mile service was limited to the delivery of its own products. The program, known as Walmart GoLocal, provides the company with new revenue streams by expanding its access to inventory and increasing delivery density, which is the golden goose of logistics business models.
Over the last two years, the retail behemoth has opened up its Walmart Marketplace online shopping platform to other businesses and launched Walmart Connect, a service that gives brands visibility across its network.
The new venture will exacerbate Walmart's competition with Amazon, which already provides delivery for partner retailers. Walmart began offering faster shipping services, including same-day delivery, in April 2020, which is quickly becoming the norm in the retail world today.
Walmart's existing last-mile ambitions saw it expand capacity for same-day delivery, the latest front in the shipping wars as rivals try to catch up to Amazon's Prime service. Walmart developed same-day delivery for more than 160,000 items from more than 3,000 stores in three years, covering 70 percent of the US population. However, retail experts say it is still a distant second to Amazon. And it trails far behind UPS and FedEx as a pure-play logistics firm.
Walmart GoLocal will broaden the company's Spark Driver program, which hires gig workers to deliver Walmart products to other businesses rather than just Walmart products. Walmart's senior vice president of last-mile deliveries, Tom Ward, stated that the company would consider using Walmart employees, more gig workers, and even drones to fulfill orders.
Walmart GoLocal already has agreements with national retail clients, according to a news release, though the company did not name them. Ward told reporters that Walmart plans to launch a service that can deliver cupcakes from local bakeries as easily as car parts from national retailers.