Over 6.3 billion smartphones and 1.2 billion tablets are used around the world. Those owners spend over 90% of their time on their devices interacting with apps. In addition, there are many of them, with the Apple App Store boasting more than 2 million different apps for iPhone and iPad users. Of course, knowing Swift, Apple's primary programming language for app building, and SwiftUI, its native interface framework, is essential if you want to create your own apps available in that coveted marketplace. Students may learn all the procedures for creating appealing, user-friendly apps for usage across Apple's full line of devices with the Swift 5.5 Hacking iOS 15 App Development with SwiftUI 3 and Xcode 9 program.
This 17-hour course uses a project-based approach to teach all of the core programming concepts that any new developer will need to know in order to create their own Apple-approved apps. This course, created by the professionals in IT training at Mammoth Interactive, starts from the beginning. The Swift 5 coding language, as well as the SwiftUI design framework and the XCode 9 development environment, introduced to students. Learners can dive in and start visualizing designing iOS, macOS, and even Apple watchOS apps with these tools, then publish them to the App Store.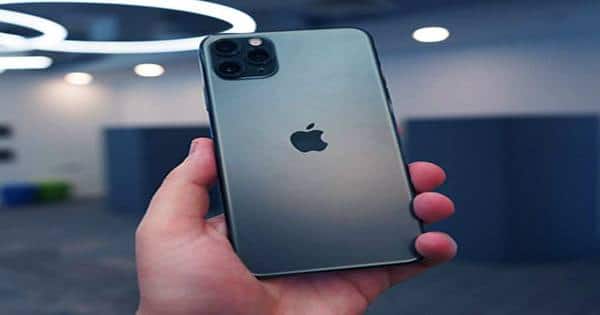 The course helps students establish a portfolio of their functional apps that may be utilized to help them land iOS development employment by highlighting newer, more advanced tools and methods to add to their builds. These hands-on projects can assist even new coders to enhance their design skills and construct their own app works to display their expertise, from retrieving data from internal and external JSON files to desktop app creation with Apple's Catalyst framework to creating unique interfaces.
The Swift 5.5 Hacking iOS 15 App Development with SwiftUI 3 and Xcode 9 training is normally $200, but with the current discount, you can get the whole package of app-building expertise for just $19.99. Learn SwiftUI 3 visually and create high-quality iOS 15, iPadOS mobile apps, Apple Watch apps, and even macOS desktop apps. This comprehensive iOS app development course will teach you how to create powerful multiplatform apps using SwiftUI, Apple's proprietary user interface framework. This course uses a project-based approach to teach programming principles. You will strengthen your app design and development abilities while generating numerous hands-on applications by attending this class.