Scientists and business leaders in Germany are collaborating to develop what they hope will be the first viable market for a carbon-neutral version of the kerosene that already powers most modern aircraft. The science is still based on chemical reactions pioneered in Germany in 1925, but instead of converting coal and other fossil fuels as the oil-starved Nazis did during WWII, green kerosene is derived from water and actually pulls carbon dioxide out of the air during production. The process fractures water into oxygen and hydrogen, which are then combined with carbon, and requires massive amounts of electricity generated from renewable resources to ensure carbon neutrality.
According to The Associated Press, the new facility is part of a government effort to reduce greenhouse gas emissions by making the aviation industry cleaner. Synthetic kerosene is produced by combining hydrogen from water with atmospheric carbon dioxide and using electricity generated by nearby wind farms. As a result, it can eventually function as a carbon-neutral fuel, emitting only the greenhouse gases that were originally scrubbed from the environment for use as a reagent.
The German government just performed a ribbon-cutting ceremony at a new facility designed to manufacture jet fuel using just water, carbon dioxide, and electricity.
Bremen University is in charge of the project, which is part of the German public-private research strategy that produced the MP3. The German system, which the United States is attempting to replicate, aims to produce green fuels for sectors of the economy such as aviation and heating that rely heavily on petroleum imports.
"The only vision I can see right now to truly become CO2 neutral in the conceivable future is synthetic fuel," Deutsche Lufthansa AG Chief Executive Officer Carsten Spohr said in November at a conference on sustainable aviation in Berlin.
The German flag carrier is collaborating with the consortium to supply what it expects to be 5% of its fuel within the next five years. The non-fossil kerosene is produced at the Klesch Group's Heide oil refinery near the North Sea, which uses renewable energy from local wind farms.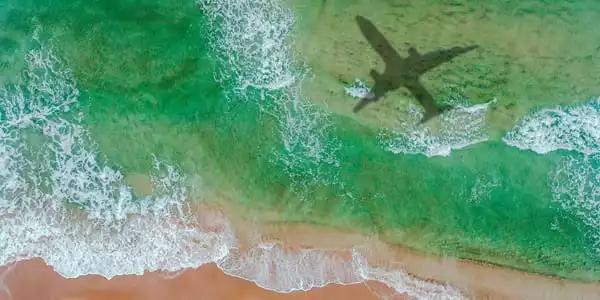 Other countries, including Canada and the United States, are already deploying Power-to-X technology to capture and store carbon dioxide underground, but only in proof-of-concept ways that are too small to make a significant difference in the fight against climate change.
Cleaner Air
The German government hails the new facility as a step toward eliminating the 2.5 percent of global greenhouse emissions caused by air travel.
"The era of burning coal, oil, and natural gas is drawing to a close," German environment minister Svenja Schulze said at the new plant's dedication ceremony, according to the Associated Press. "At the same time, no one should have to give up their dream of flying." This is why we require alternatives to conventional, climate-harming kerosene."
However, that epoch may live on for a little while longer. According to the AP, the facility can only produce about eight barrels of synthetic fuel per day, which is enough to fill up a small passenger plane every three weeks. Commercial airlines, on the other hand, used a total of 95 billion gallons of fuel in 2019.
Nonetheless, major investments in cleaner aviation technology are encouraging. If it can ever be scaled up to a useful level, it could make a significant difference in the fight against climate change.
The amount of electricity required for an electrolysis process that essentially recycles what is already in the air is what keeps these fuels affordable for the time being. Other barriers to ramping up production include putting additional strain on grids at a time when coal plants are being phased out and electricity use for battery-powered vehicles is increasing.
German engineers envision a future in which vast solar parks in North Africa could produce green fuels at a competitive cost before shipping them to Europe. Building them would cost billions of dollars. Then there's the nuclear option proposed by Rolls Royce Holdings Plc, a major manufacturer of both aircraft engines and small, modular reactors based on designs used in military submarines.