Decades ago branding was defined as a name, slogan, sign, symbol or design, or an amalgamation of these essentials that recognize products or services of a company. Branding is the appearance of the vital truth or value of an organization, product, or service. A very significant decision area for marketing of most customer products is whether to sell the product in its generic name or to sell them in a brand name.
Branding can be achieved through:
advertising and communications
product and packaging design
sponsoring and partnerships
the visual identity of the brand (logo, website and colours, are just some examples).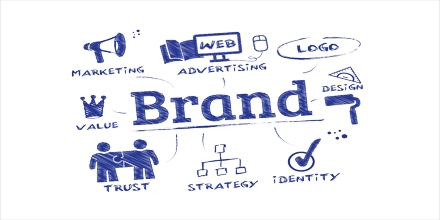 Branding aims to ascertain an important and differentiated presence in the market that attracts and retains loyal customers. The brand name helps in creating product differentiations, i.e., providing the basis for distinguishing the product of a firm with that of the competitor, which in turn, helps in building customer's loyalty and in promoting its sale. The vital decision areas in respect of branding include deciding the branding strategy, say whether each product will be given a separate brand name or the same brand name will be extended to all products of the company, say Phillips Bulbs, Videocon Washing Machine and Refrigerator. Selection of the brand name plays important role in the success of a product.
Here are some steps to take to shape public perception for the better:
Identify what your customers love most about your business
Create a brand message that conveys what your business aims to do for its customers
Make sure your visual elements match your message and your brand.
Develop standards for employee dress and behaviour that support your brand promise.