Coffee is commonly consumed to alleviate mental and physical fatigue as well as to increase mental alertness. Coffee is also used to prevent Parkinson's disease, dementia, and a variety of other diseases, but there is little scientific evidence to back up many of these claims.
Many people drink coffee in the morning, but researchers say that drinking too much of it may put your brain at risk. A large new study linked excessive coffee consumption — and we're talking a lot of coffee — to a significantly higher risk of developing dementia later in life.
According to an Australian study, drinking more than six cups of coffee per day increases the risk of developing dementia by 53%. While the researchers are unsure exactly how excessive coffee consumption is linked to brain health issues, they did note that finding the right balance of consumption may help protect against future brain issues.
A team of scientists found a startling correlation between drinking lots of coffee — seven or more cups per day — and a 53 percent increase in their dementia risk.
Dementia is a brain condition that causes degeneration. Memory, thinking, behavior, and the ability to perform daily tasks are all affected by the condition over time. More than 75,000 people 65 and older in Kentucky have the disease, which is the sixth leading cause of death in the state.
A team of scientists from the University of South Australia discovered a startling correlation between drinking a lot of coffee — seven or more cups per day — and a 53 percent increase in dementia risk after reviewing the medical records of 17,702 volunteers in the UK Biobank database.
It isn't just dementia. The study, which was published in the journal Nutritional Neuroscience last month, also found a link between heavy coffee consumption and a higher prevalence of physical changes in the brain and other neurological diseases. Overall, it's a shocking revelation about the dangerous side of one of the world's most popular recreational drugs.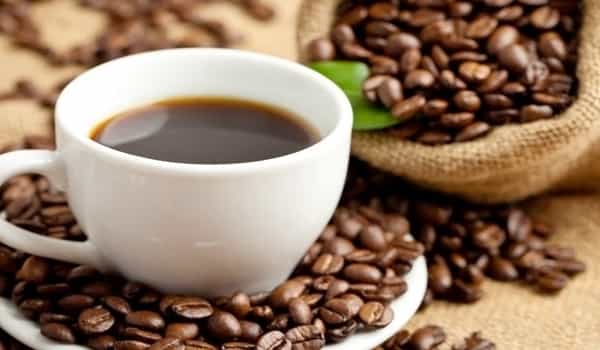 According to Australian researchers, drinking more than six cups of coffee per day is associated with a 53% increased risk of dementia and a smaller brain volume. According to Elina Hypponen, study co-author and director of the Australian Centre for Precision Health at the University of South Australia Cancer Research Institute, the data strongly suggests that excessive coffee consumption can harm brain health.
"Taking into account all possible permutations, we consistently found that higher coffee consumption was significantly associated with lower brain volume," said lead study author and University of South Australia neuroscientist Kitty Pham in a university press release. "Essentially, drinking more than six cups of coffee per day may put you at risk of developing brain diseases like dementia and stroke."
Coffee, like wine and chocolate, appears to be mired in a never-ending cycle of research studies claiming that it will either improve or ruin your health. Because nutritional research is so difficult, different studies tend to point in different directions. However, the sheer size of this new study, combined with the extremely high coffee consumption it examined, lends it additional credibility.
Caffeine does not usually impair performance in learning and memory tasks, though it may have facilitatory or inhibitory effects on memory and learning on occasion. Caffeine aids learning in tasks where information is presented passively; caffeine has no effect in tasks where the material is learned intentionally. Caffeine appears to improve memory performance under suboptimal alertness conditions while inhibiting performance in tasks that heavily rely on working memory.
The researchers aren't sure why drinking so much coffee is linked to an increased risk of stroke or dementia. In any case, they added that you probably don't need to give up your daily pick-me-up.
In the release, senior study author Elina Hyppönen stated, "Typical daily coffee consumption is somewhere between one and two standard cups of coffee." "Of course, while unit measurements vary, a couple of cups of coffee per day is usually sufficient. However, if you find that you are drinking more than six cups of coffee per day, it is time to reconsider your next beverage." Dementia is linked to Excessive Coffee consumption in the release, senior study author Elina Hyppönen stated, "Typical daily coffee consumption is somewhere between one and two standard cups of coffee." "Of course, while unit measurements vary, a couple of cups of coffee per day is usually sufficient. However, if you find that you are drinking more than six cups of coffee per day, it is time to reconsider your next beverage."