Centrosome and centromere are two mechanisms involved in the division of a cell. The major difference between these two components is that a centrosome is a cylindrical organization which forms the spindle apparatus by controlling cell's microtubules where the centromere is a DNA region which holds the two sister chromatids together during the cell division.
Differences between Centrosome and Centromere:
Centrosome: A centrosome is an organelle which serves as the organizing center of all microtubules in an animal cell. It assembles microtubules into a spindle during the cell division. It is a cell organelle in the eukaryotic animal cells, acting as a center for the organization of the microtubules.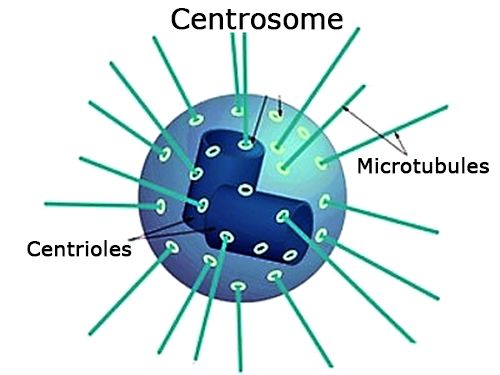 Pigments: Absent.
Organelle:  It is a cytoplasmic organelle.
Spindle fiber: It helps in the formation of spindle fiber.
Composition: It is composed of RNA and protein. It is made up of microtubules, centrin, cenexin, and tektin

.

Centriole: Centriole is present in the centrosome. Usually, only animal cells have centrioles. Each cell has two pairs of centrioles.
Function: Centrosomes anchor spindle microtubules in order to form the spindle apparatus during the cell division. It is the major center for microtubule organization and controller of the development of the cell cycle. It plays a mentionable role in the formation of the spindle apparatus.
Evolve: Centrosomes are only evolved in the metazoan lineage of eukaryotes. Thus, plant and fungal cells lack centrosomes. Plant cell spindle is formed separately, without the control of centrosomes.
Occurrence: The centrosome exists only in animal eukaryote cells.
Centromere: The centromere is the central region of the chromosome which consists of highly contracted DNA. It holds the two sister chromatids together. It is a constricted region of the chromosome where the two identical sister chromatids are related.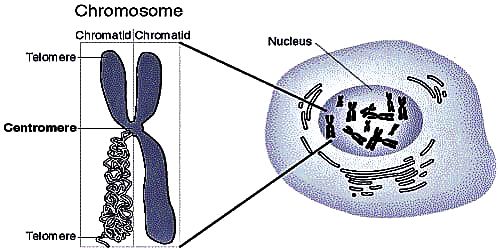 Pigments: It has different pigments.
Organelle: It is a nuclear organelle.
Spindle fiber: It helps the chromosomes to be attached to the spindle fiber.
Composition: It is composed of DNA and protein. It is made up of centric heterochromatin.
Centriole: It absent.
Function: Centromeres hold two sister chromatids together in a replicated chromosome. It determines the structure of the kinetochore – complex composition where the spindle fibers attach to pull the two sister chromatids apart during mitosis. It keeps the chromosome attached to the candle apparatus.
Evolve: Cohesin protein complexes are present between the two sister chromatids, linking the two copies of the simulated chromosome. It is a region in a chromosome. Each chromosome has two 'chromatids' joined together at the centromere.
Occurrence: The centromere exists in all eukaryotes.