There could be a reason why runners appear so pleased as they pound the pavement – it's probably all that nutritious food circulating in their system. Running, according to researchers, can help reduce cravings for unhealthy foods such as pizza, burgers, and doughnuts. Most of us experience surprising and even contradictory effects from exercise on our hunger and weight.
Rats on a 30-day diet who exercised intensely rejected cues for favorite, high-fat food pellets in a study that provides promise for human dieters. The experiment was designed to assess resistance to the phenomena known as 'incubation of craving,' which states that the longer a wanted substance is denied, the more difficult it is to ignore impulses for it.
While further research is needed, the study may imply that exercise can help with dietary constraints, according to Travis Brown, a physiology and neuroscience researcher at Washington State University.
"A really key aspect of sticking to a diet is having some cognitive capacity — the ability to say 'no, I may be craving that, but I'm going to abstain,'" said Brown, corresponding author on the study published in the journal Obesity. "Exercise may be good not just physically for weight loss but also emotionally for gaining control over desires for harmful meals."
Exercise is advantageous from a variety of perspectives: it aids in the prevention of cardiac disease, obesity, and diabetes; it may also aid in the capacity to avoid some of these maladaptive meals. In some respects, we're always seeking for the magic pill, yet exercise is right in front of us with all of these benefits.

Tanya Halliday
In the experiment, Brown, and colleagues from WSU and the University of Wyoming put 28 rats through a training with a lever that when pressed, turned on a light and made a tone before dispensing a high-fat pellet. After the training period, they tested to see how many times the rats would press the lever just to get the light and tone cue.
The rats were subsequently divided into two groups: one received high-intensity treadmill running, while the other received no additional exercise outside of their regular activity. For 30 days, both groups of rats were refused access to the high-fat pellets. At the end of that period, the researchers gave the rats access to the levers that had previously dispensed the pellets, but this time when the levers were pressed, they only provided the light and tone cues. The rats who did not exercise pressed the levers substantially more than the rats who did, showing that exercise reduced the demand for the pellets.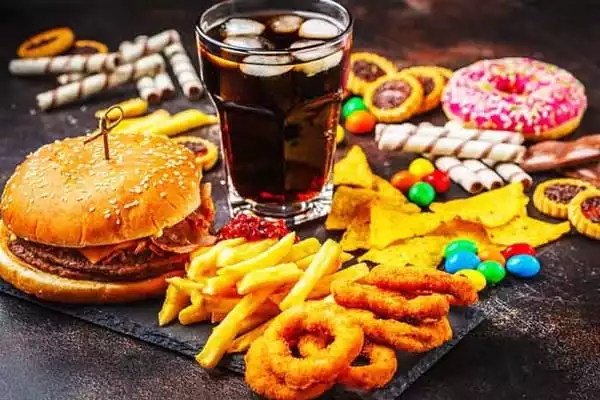 In future studies, the research team intends to look into the influence of varying levels of exercise on this sort of craving, as well as how exercise works in the brain to suppress the desire for harmful foods.
While this study is original, Brown says it builds on the work of Jeff Grimm of Western Washington University, who led the team that initially developed the phrase "incubation of craving" and has studied different ways to resist it. Brown also cited Marilyn Carroll-research Santi's at the University of Minnesota, which demonstrated that exercise helped reduce cravings for cocaine.
It is still an open study question whether food may be addictive in the same way that drugs are. Not all meals appear to be addictive; as Brown pointed out, "no one binge consumes broccoli." People do seem to respond to cues, such as fast-food advertisements, pushing them to eat meals heavy in fat or sugar, and those cues may become more difficult to resist the longer they diet.
The findings suggest that, at the very least, brisk walking or light weight lifting may not affect our subsequent eating as much as "other factors," such as the aroma and oozing gustatory delights of lasagna (or buttery rolls or pie), according to Tanya Halliday, an assistant professor of health and kinesiology at the University of Utah who led the new study. People's appetite hormones may have fallen a little after their workouts, but the dips had no effect on how much they ate afterward.
According to Brown, another way exercise promotes health is the ability to ignore these cues. "Exercise is advantageous from a variety of perspectives: it aids in the prevention of cardiac disease, obesity, and diabetes; it may also aid in the capacity to avoid some of these maladaptive meals," he explained. "In some respects, we're always seeking for the magic pill, yet exercise is right in front of us with all of these benefits."