Meta, the company of Facebook and Instagram, has acquired Cambridge-based startup Audio Analytic, which creates AI-driven sound detection software.
Chris Mitchell founded Audio Analytic in 2010, with the goal of enhancing consumer technology with high-end sound detection. The company has trained its AI to distinguish a variety of sounds, such as smoke alarms, dogs barking, broken windows, or even newborns screaming.
The company's technology can provide robots with the "most precise, robust, and compact sense of hearing on the planet," according to its website.
The Telegraph claims that Audio Analytics will join Meta's Reality Labs section, which is in charge of creating AR and VR technology. The goal of Zuckerberg's strategy is to transform the metaverse into the "future of the internet."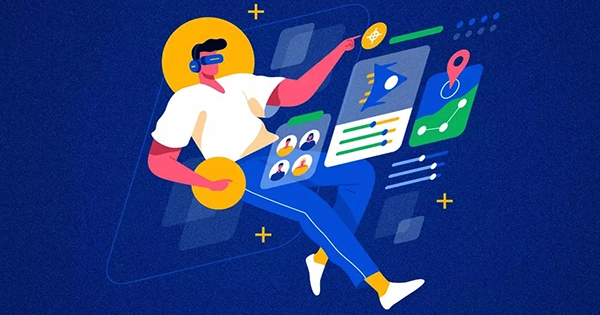 The firm will specifically fall under the division's audio research department, which focuses on improving the realism of artificial sounds and voices.
Without a shadow of a doubt, Zuckerberg is expecting that Audio Analytic would bolster Meta's so far unsuccessful shift to the virtual reality sector. For comparison, the company's Reality Labs segment reported a $2.8 billion loss in the first quarter and a $3.7 billion loss in the third quarter of 2022. Additionally, the business expects to suffer greater losses in the upcoming year.
We do estimate that Reality Labs operating losses in 2023 will increase dramatically year over year, according to Meta's Q3 Report.
European startups continue to be devoured by Silicon Valley: The use of European businesses by Meta to help it establish and rule the metaverse market is not new.
The internet behemoth purchased Berlin-based Lofelt in the summer of 2022. Lofelt specializes in haptic technology, particularly wearables that can help users perceive the surrounding virtual world. In other words, precisely the technology required to enhance our metaverse experience.
While Scape Technologies, a business with experience in mapping for augmented reality, was purchased by Meta (formerly Facebook) in 2020.
And as far as audio startups based in Europe are concerned, Audio Analytic isn't the only one that big IT firms have taken up.
Amazon acquired Evi in 2012, which created the voice assistant technology that went into Amazon's Alexa. In order to enhance the iPhone camera, Apple purchased the speech recognition company VocalIQ as well as the imaging startup Spectral Edge.
American corporations have a lengthy history of purchasing European startups before the latter can develop effectively. It goes without saying that some of this is expected; after all, few of us would refuse millions of euros and the potential to grow; yet, the fact that there are so few significant tech businesses on the continent may be concerning.