NASA's Resilience For the past few weeks, the Mars rover has been moving by itself (sometimes escorted by Ingenuity) to reach its new destination. It appears to have made a magnificent composition between its tracks and some Martian rocks that resembles a Japanese zen garden on its journey. Zen gardens, also known as Japanese dry gardens or rock gardens, have been practiced in Japan for millennia. They frequently include rocks and sand, both of which are abundant on Mars. They're meant to mimic the spirit of nature; for example, gravel or sand is typically scraped into ripples to mimic water, so it's a little strange to see science mimicking art imitating life on Mars.
The image, which was shared by the rover's Twitter team on Earth, shows a boulder surrounded by ripples in the Martian sand caused by the rover's wheels. Perseverance arrived at the ancient river delta, the mission's main scientific target, after its recent self-driving excursion, which mistakenly caused the first-ever astronomical "hit & run." The rover has spent the last week parked near the edge of the delta's Enchanted Lake, where the crew had to decide whether it was worth sampling rocks there for transport to Earth in the coming decade.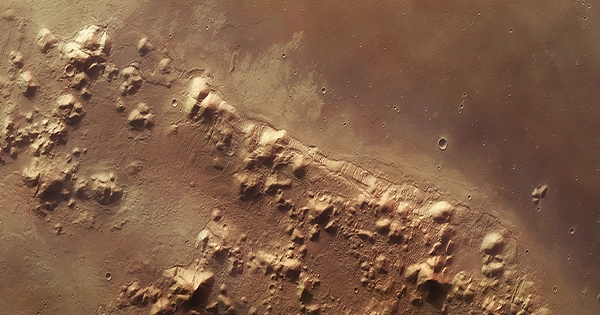 They decided to conserve the sampling module for a later mission, so the rover is now heading east to Hawksbill Gap, another intriguing area to sample and investigate the sediments left over from a time when water flowed on Mars. People were amused, then fascinated by a strange image obtained by NASA's Perseverance rover. A white and gold (or is it black and blue?) cylinder appears behind the rover in the photograph. Redditors speculated that the rover had dropped something by accident. Others speculated that it may have been aliens or space debris. However, the reality is frequently stranger than fiction.
First and foremost, that is a rover component — an abrasion bit for its drill, to be exact. It was installed aboard the Perseverance rover before launch and was always intended to be discarded after a test since it may have been contaminated by the atmosphere on Earth. It was utilized in rock before being abandoned in July. On the rover's page, there's an educational Twitter thread describing why it did so.