The first of the canisters containing the backup samples that the rover gathered during the initial phase of its mission has been released by NASA's Perseverance. The Mars Sample Return mission will send the canisters to Earth in 2033. These samples will be subjected to analyses that our fantastic robotic explorers are unable to perform.
Some of the canisters will be delivered by Perseverance to the lander directly, but as a backup plan, copies are being dropped on Mars at precise locations. They will be picked up by two brand-new Martian helicopters that are comparable in size and design to Ingenuity, which was put to the test on this mission and far outperformed expectations to become Perseverance's full-fledged flying companion.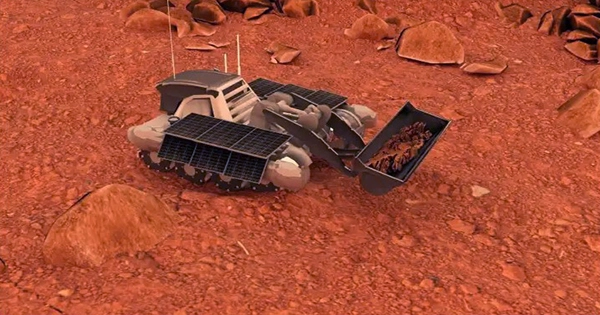 The samples need to be spread out on a fairly flat landing spot free of pebbles since the flying vehicles can only pick up one sample at a time. Over the following few weeks, the rover will continue to drop a number of the 17 samples that are now being collected. The first sample, which was no larger than a piece of blackboard chalk, was collected on January 31, 2022, from an igneous rock known as "Malay" in the South Sétah region of Mars' Jezero Crater.
The samples just fall from Perseverance's belly, and the robotic arm is employed to make sure they don't roll into the path of the wheels or land with their tops pointed up rather than flat on the ground. There was no need for additional assistance once the first drop went smoothly.
According to Rick Welch, the Perseverance project manager at the Jet Propulsion Laboratory, "having our first sample on the ground is a terrific capstone to our main mission phase, which concludes on Jan. 6." It's a nice coincidence that the mission's first chapter is coming to an end as we start our caching.
The main mission of Perseverance concludes on January 6 after spending a complete Martian year (687 days) on the Red Planet.