Over a hundred countries have expressed their support for a plan to reduce methane emissions, a strong planet-warming greenhouse gas, by 2030. The Worldwide Methane Pledge, spearheaded by the United States and the European Union, aims to cut global methane emissions by at least 30% from 2020 levels by 2030. According to their calculations, this will cut global warming by at least 0.2 degrees Celsius by 2050.
Over 100 nations have signed the promise, including the United States, the European Union, Brazil, Canada, Japan, South Korea, Indonesia, Saudi Arabia, and the United Kingdom. Some of the world's largest emitters, such as China, India, Iran, and Russia, have opted out of the agreement. After carbon dioxide, methane is the second most prevalent human-made greenhouse gas, accounting for little under 20% of worldwide emissions. It has 80 times the warming potential of carbon dioxide in the first 20 years after it hits the atmosphere, despite the fact that it does not persist in the atmosphere for as long as carbon dioxide.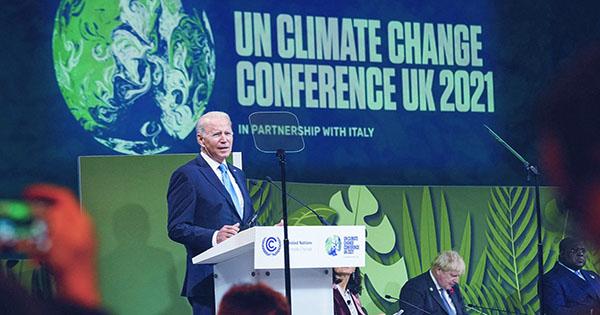 Agriculture, predominantly animal burping, farting, and pooping, generates around a quarter of all methane emissions, while the energy sector, largely fossil fuels, emits another major share. Although the promise included $328 million in financing from global philanthropies to help methane reduction methods throughout the world, it is unclear how all of the countries would complete the Global Methane Pledge – a typical issue with climate pledges. Fixing faulty oil wells, which account for a major portion of human-caused methane emissions, might be one option.
The commitment has received mostly good feedback; however, there has been some skepticism. Many believe that the pledge is long overdue and that many of the biggest polluters have yet to sign on. Furthermore, these promises are non-binding, which means there is no certainty that any government will actually follow through on its commitments. "This is a tremendous start — methane is finally getting the attention it deserves in the public eye." "However, the largest polluters, such as Russia and China, have not joined the campaign," said Tim Grabiel, a senior lawyer with the Environmental Investigation Agency, in an email to IFLScience.
"This promise has a flaw in that it is non-binding and does not include any national objective goals." Greenpeace, on the other hand, was less enthusiastic about the vow, claiming that it "doesn't say what's needed."
"This endeavor must be the beginning, not the end, of the effort to reduce this strong greenhouse gas… In a statement, Juan Pablo Osornio, leader of the Greenpeace Delegation at COP26, said, "The drastic reductions we genuinely need can't be reached by fiddling around the margins." "According to the IPCC, all emissions must be cut in half by 2030 if global temperature rises are to be kept below 1.5°C. We'd cut methane and carbon emissions at the same time if we dramatically reduced fossil fuel use, and we'd have a far higher chance of accomplishing that objective," Osornio added. "Governments are giving Big Agriculture a free pass by not include meat reduction or vows to modify people's diets in this commitment."