Google is releasing two new Performance Max updates.
Campaign improvements for Dynamic Search Ads (DSA) and Google Display Ads (GDA) are now available to all advertisers. Opting in is entirely voluntary.
If you desire to upgrade, you can do so through a self-service option in their accounts.
Google stated that for each upgraded campaign, a new, distinct PMax campaign will be generated, employing a combination of settings and learnings from earlier ads to maintain consistent performance.
Why do we care? The DSA and GDA enhancements provide marketers with the tools they need to transition from single-channel campaigns to a unified marketing plan in PMax. As a result, ROI should improve and marketers should be able to fully optimize performance across channels.
What is new? Advertisers that choose to upgrade will gain access to a variety of tools and features geared at increasing campaign effectiveness and user experience. This includes the following: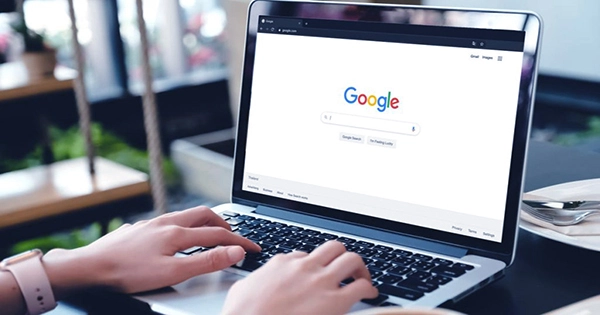 Inventories-aware ad serving: This functionality prevents out-of-stock product pages from appearing in Search by automatically factoring in product inventories with no work on your part.
More converting search queries: PMax's AI detects more converting search questions by using the creative assets of a campaign as a signal. This is especially useful for brands that may have landing pages with little or no content.
Enhanced control: Google has confirmed that newly produced text assets are about to appear in the asset reporting table. Advertisers will benefit from this because they will be able to erase text assets whenever they want.
More effectively serving user intent: Using automatically developed assets, PMax can personalize Search advertising to better match consumer intent.
Improved insights: Google is adding more search categories as well as the option to apply date ranges. Advertisers will be able to receive these insights via the Google Ads API in the near future.
What Google has to say. Google revealed the PMax enhancements via a blog post. According to a spokesperson:
"We want to make it simple for you to provide inputs that tell Performance Max what matters – or doesn't matter – to your business in order to help guide Google AI."
"We're introducing new ways to multiply your results across channels today." With these enhancements, more advertisers are transitioning from single-channel campaigns to a unified campaign approach in Performance Max in order to improve ROI and fully optimize performance across channels."
"Self-upgrade tools are also being rolled out now for advertisers who are interested and eligible to easily upgrade Dynamic Search Ads (DSA) campaigns and Google Display campaigns to Performance Max."
"Performance Max will help you reach more valuable audiences across channels, including Display and beyond." You may fine-tune performance by sharing your understanding of the most critical audiences to engage with audience signals, while yet allowing Google AI to grow beyond these to help you find new audiences."
The response. According to Menachem Ani, founder, and CEO of boutique digital marketing agency JXT Group, while these changes are currently voluntary, they are unlikely to be permanent. He stated:
"I believe DSA will eventually be depreciated, and all campaigns will be upgraded to Performance Max."
"The main distinction between Performance Max and Dynamic Search is that optimization is more algorithmic in nature." There are no negative keywords or audience targeting options. The program instead optimizes based on your bid strategy and audience signals."
"Additionally, I believe Discovery campaigns will eventually be rolled into Demand Gen campaigns, which are currently in beta."
According to the numbers. According to Google, advertisers who upgrade DSA campaigns to PMax receive an average boost of more than 15% in conversions and conversion value at the same CPA/ROAS.
According to Google, advertisers who upgrade their Google Display campaigns to PMax receive an average increase of more than 20% in conversions. This performance is maintained even if a brand already has a PMax campaign.