Reddit, the social discussion platform, has added "chat channels," a new method to talk within subreddits.
With this move, the company hopes to provide more opportunities for community members to interact with one another.
"This month, we're testing a new way to chat within subreddits with 25 volunteer subreddits – chat channels!" "Chat channels are dedicated spaces within a subreddit for connecting, asking questions, or simply hanging out," Reddit said in a blog post on Thursday.
The new feature will include a dedicated channel for moderators to discuss subreddit management, as well as the option to enable or disable this function for the community in the first place.
Furthermore, the platform will give moderators tools like the ability to choose who can participate in chat, manage the chat queue, and moderate reported messages in a conversation.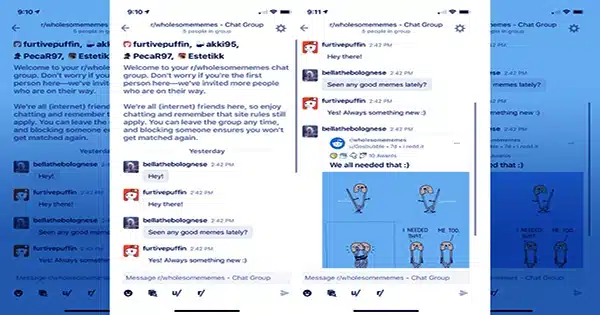 Furthermore, the company announced that 'Predictions' will be discontinued as early as May 9.
"This means that as of May 9, the ability to create new tournaments, participate in active tournaments, and view old tournaments will be removed, and historic content will be removed," Reddit explained.
The decision to shut off 'Predictions' was made to help make Reddit simpler, easier to explore, and engage in, according to the business.
"Sunsetting Predictions enables us to focus on developing products that have a broader impact on both mods and Redditors," the business explained.
Reddit released a change to the subreddit header earlier this week, with most Redditors on iOS and Android seeing a streamlined and modernized appearance.
Under the Subreddit Header Redesign, all users will be able to access a header tab ("About", "Menu", etc.) by clicking anywhere on the subreddit header, a search bar will be condensed into a single button, and spacing between posts and the header will be reduced to allow for more post visibility.
"While this update is live, we will continue to iterate the subreddit header in the future to make the 'About' tabs more prominent," the firm said.