This is a slow time for marketing: end-of-year campaigns are already in the works, teams are on vacation, and there is not much to do until the New Year. Aside from the festive cheer, growth professionals have had a challenging year. Most are still adjusting to pandemic-related changes in consumer behavior, but Apple's new privacy settings and the looming demise of the browser cookie are making it more difficult to target the proper customers.
Growth marketers a plethora of tools at their disposal, but which ones do the experts use. We asked ten growth-marketing specialists how they were preparing for 2022 and if they had any New Year's plans, they wanted to share. The responses and recommendations we received were as diverse as the people we asked, but virtually everyone said that learning — such as analytics training or getting started with AI technologies — was at the top of their to-do list.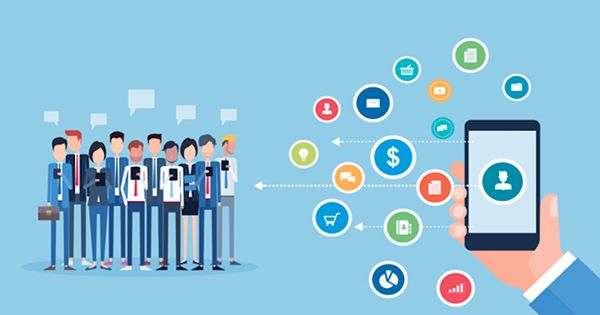 "In 2022 and beyond, Google Analytics 4 will be the default, so get ready to relearn how to build your analytics reporting in a way that makes sense for your business," stated Tuff's Richard Meyer. "Overall, there's more value in being able to describe what your problems are and developing strategies to address them than in being a technical genius gobbling up any solution you can get your hands on," Kate Adams, SVP of marketing at Validity, said.
Our inquiries also focused on the future of influencer marketing, the automated technologies they use and offer to customers, and if they plan to keep investing in short-form films. Here is the whole list of people we spoke:
JMStrategy was founded by Jonathan Martinez
Validity's SVP of Marketing, Kate Adams
Growth marketer Richard Meyer Tuff
Bas Willems, the marketing director, Ascendant co-founders Gus Ferguson and Alyssa Crankshaw are DataSnippers.
Shane Hegde, Air's founder and CEO
MarketerHire's Tracey Wallace is the director of marketing.
Templafy's CMO, Greg Sheppard
ThoughtExchange's CMO, Lauren Kelly
The firms that unlock iOS 14 and use influencers will emerge victorious in 2022. My objective is to continue testing everything on iOS 14, including the best account structures, bids, and processes, among other things. 
I am looking forward to seeing how channels/MMPs/etc. evolve and what kinds of measuring betas they all implement. Continuing to use the power of influencers is equally vital to me. In terms of how influential influencers will be in the next decade, I believe we are still less than 10% of the way there. I will be using TikTok's creative marketplace, platforms like Billo for user-generated content, and other strategies.
While influencer marketing has received a lot of attention in the last year, I feel we are still in the early stages of this strategy. Channels will begin to develop influencer marketplaces (similar to TikTok's creator marketplace), removing obstacles to collaborating with influencers.
People are viewing even more content from influencers on numerous platforms because of the epidemic. These same folks are growing less sensitive to traditional brand commercials and more responsive to ads with a personal voice.