NASA's Insight has spent several years on Mars with (almost literally) ears cut off the ground. Its sophisticated seismometer has been used by Marscakes to record the first direct measurement of the interior of a planet other than Earth. The work has been reported in three different science papers (here, here, and here) focusing on the planet's crust, covering, and origin, respectively. Data currently limit scientists from a complete understanding of the Red Planet, but this work provides significant impediments to what is going on beneath the dusty rusty soil.
These papers not only expand our understanding of what we think of as Mars today but also how it was used and even when it was created. "We can now, for the first time, limit the crystal thickness at an insight landing by measuring earthquakes, and – with previous information on gravity and topography – map the thickness of the crust across all of Mars. This is something that researchers have been waiting for decades," said Dr. Brigitte Napmeier-Andarun, a leading author from the University of Cologne, to IFLScience.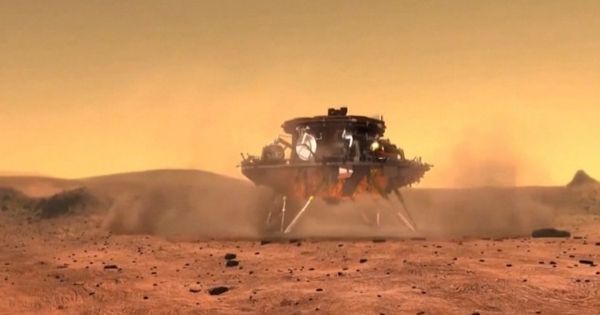 The team highlights how the current data support the two models. Either the crust is thin and made up of two layers – a porous top layer that can be chemically altered and a deeper layer of the original composition – or it could be a three-layer relationship. In the first scene, the crust beneath the Insight will be about thinner than expected, about 20 kilometers (12 miles), and in the next, it will be almost twice as long. Globally, the crust is expected to average an average of 24 to 72 kilometers (15 to 45 miles) and maybe rich in radioactive material that further warms the region by consuming the interior of the planet.
This group reported a very dense lithosphere – the upper layer of the planet – about 500 kilometers (310 miles), twice as large as our planet. A possible explanation for why Mars (and perhaps a little Venus) may not have plate tectonics as opposed to Earth.