Traditional Indian Season
In the Indian tradition, a year is divided into six two-monthly seasons. This cycle of seasons, which the common people in the north and central India follow is based on their practical experience and age-old perception of weather phenomena. However, this system does not match with the seasons of south India where there is little variation in the seasons.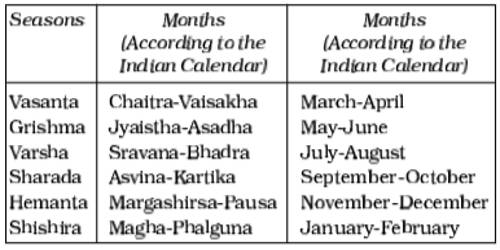 Various climatic reasons are dependable for the seasonal changes in India. The monsoon season is attractive avid in India with deep clouds saturating most parts of India. The summer season is pretty frenzied too with India being a humid country most parts of India are parched with sweltering heat. The Indian winter is generally soft and pleasurable in similarity to the other temperate countries of the world.