September is rapidly approaching, which means it's almost time to start school again. While the prospect of essays and tests may not be appealing, shopping for electronic products might be pleasurable. Amazon Canada has a large selection of products that will make taking notes, studying, and staying organized a snap. Here are seven must-have electronic tools to consider before the start of the school year.
The first item on the list are Sony headphones, which can assist reduce distractions when studying. These headphones feature a stylish appearance, a 30-hour battery life, and are less expensive than the AirPods max. They are available in three colors and can be purchased for $498 on Amazon Canada.
A Logitech keyboard is a must-have equipment for folks who prefer to write essays on a stand or desktop monitor. This small keyboard connects to three devices and allows you to move between them with a single tap. It is available in three colors and can be purchased for $44.99 from Amazon Canada.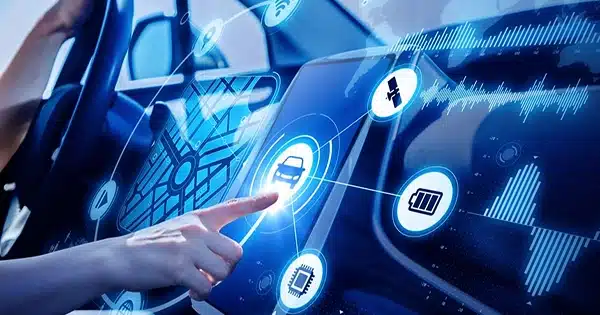 Consider adding the ARZOPA portable monitor to your basket if you need more screen space but prefer to study in a library or a coffee shop. This thin and lightweight monitor includes an anti-glare display and is suitable for use outside. It also allows you to swap between horizontal and vertical modes. The portable monitor is available in two sizes and is priced at $139.99 on Amazon Canada.
A portable charger, such as the iWalk Charger, is necessary to ensure that your phone, tablet, or headphones do not run out of juice between classes. This charger comes in four different colors and features an LED display that tells how much power is left. It is available for $39.99 through Amazon Canada.
The selfila Ring Light provides studio-level illumination for people attending online classes or performing digital presentations. This light offers numerous modes and brightness settings, and it can be fastened to your computer screen for convenience. The selfila Ring Light is $25.80 on Amazon Canada, with a $3 discount available.
Carrying heavy textbooks can be difficult, but the Kindle Paperwhite can help lessen your load. This lightweight e-reader allows you to highlight and take notes straight on the device. It is available for $159.99 through Amazon Canada.
Consider the OneBeat Charger power bar to help you manage your room's cords and wires. It has three AC outlets, three USB ports, and one USB C port, allowing you to charge your electrical gadgets with ease. The power bar is available in two cable lengths and is priced at $18.89 on Amazon Canada.
It's a good idea to have an external hard drive, such as the Toshiba Hard Drive, to protect your writings and notes. This hard drive is available in a variety of colors and sizes, and it comes with password protection software for further security. It is available for purchase through Amazon Canada beginning at $58.78.
The INIU Wireless Charger Stand completes your desk setup. This adjustable phone stand charger allows you to view your screen while charging your mobile. It is available for $26.99 from Amazon Canada, with a $13 discount.
Finally, the Google Nest Hub is a multi-purpose device that can boost your productivity. It can track your schedule, listen to music or podcasts, and even stream videos. The Google Nest Hub may be operated via either a touch screen or voice commands. It is available for $124.85 at Amazon Canada.