Since a planned drone collaboration fell through some eight years ago, the DJI/GoPro relationship has been tense. After the sale fell through, GoPro introduced its Karma drone, but it struggled to find traction in a market dominated by DJI.
DJI, on the other hand, has had far greater success in the action camera market. The Osmo Action had some issues to smooth out early on, but it has also managed to introduce creative concepts to a market that seemed to have passed its prime. The contest between GoPro's Hero and DJI's Osmo Action has tightened significantly since then, with the two cameras running neck and neck.
Consider the just announced Osmo Action 4. The device competes with the GoPro Hero 11 Black in terms of specifications, and there is no clear winner between the two. Low light is one area where DJI has the competition beat. The new Osmo Action includes a significantly upgraded sensor for better night shooting. Depending on what you're looking for in a device like this, there may be incentive enough to switch to DJI.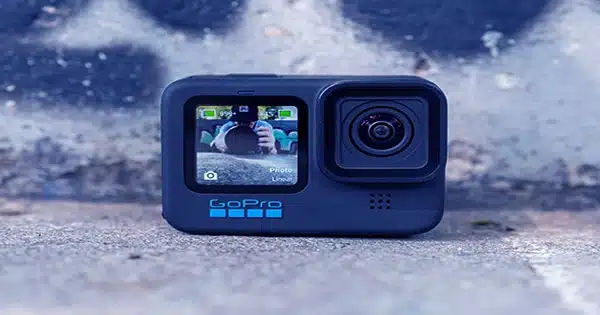 The Action is also slightly smaller than the Hero, measuring 70x44x33mm versus 71x55x34mm. Despite having a somewhat larger battery (1770 against 1720mAh), it's also slightly lighter at 5.4 ounces than the GoPro. The Action has a waterproof rating of up to 18 meters, which is eight meters higher than the Hero.
The GoPro outperforms the DJI in terms of resolution, with 5.3K (60 fps) video versus 4K (both shoot up to 120 fps in 4K). The screens are virtually identical. Both have a 1.4-inch front-facing display, but the DJI's rear screen is 0.02 inches larger at 2.27 inches.
The Osmo Action 4 costs $399. That's $70 more than its predecessor, but it's in line with GoPro's lower pricing (down from $499). At first inspection, I'd say DJI has the upper hand. The Action 4 is now available for purchase.