Drones will need to become smarter and learn to cooperate if they are to take on any of the many duties that are intended for them. Chinese researchers demonstrate how a swarm of drones can collectively navigate a deep forest that they have never experienced in order to demonstrate both of these things. Drone swarms are not entirely autonomous, despite the fact that they are frequently highly coordinated and have been seen previously, quite some time ago. In other words, even if they fly in a flexible formation and avoid obstacles, a central computer that tracks their positions and sends orders controls their courses.
As you can imagine, it would be advantageous to have drones that can communicate with one another to coordinate their motions in the absence of a central organizational system. But it's challenging to put this into practice since the majority of the sensors and processing resources required to swiftly and accurately sense and react to the environment are harmful to the very agility required to do so. However, scientists at Zheijang University in Hangzhou have created a 10-strong drone swarm that is intelligent enough to navigate itself through a dense, foreign forest while remaining light and small enough for each drone to nestle comfortably in the palm of your hand. This is a significant step toward the use of swarms like this in disaster relief and aerial mapping, for example.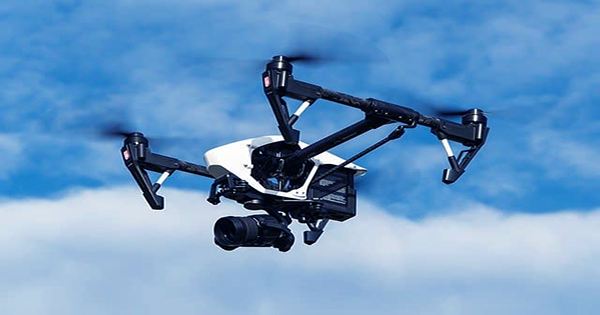 The researchers developed a trajectory planner for the swarm based on a commercial ultra-compact drone design that only uses information processed locally and shared among the swarm's onboard sensors. The drones may be balanced or guided to achieve a variety of objectives, like decreasing the overall flight time between two places or keeping a specific distance from objects or other drones. Unsettlingly, the drones may also be instructed to "follow this human."
All of us have watched enough movies to know that this is how they begin. However, it could also be helpful in fighting or rescue situations. Of course, part of their navigation involves mapping the area around them, and the study has some really beautiful 3D renderings of the places the swarm was deployed. This is one, you can read the paper and watch numerous videos of the drones in action in the most current edition of the journal Science Robotics, which is available here.