The European Space Agency's Mars Express has captured some fantastic photographs of the Tantalus Fossae, a 2,400-kilometer-long labyrinth of geological fissures (1,500 miles). They did not emerge as a result of a cataclysmic catastrophe (like other parts of Mars), but rather as a result of the eruption of Alba Mons, a massive volcano. Mars is currently an icy desert globe, yet it formerly had water on its surface and strong volcanism. On the ground and from orbit, indications of prior activity have been seen, and they reveal a complicated geological history.
Alba Mons, previously Alba Patera, is a spectacular volcano. With a peak altitude of 6.8 kilometers, it is not the tallest (4.2 miles). Although a large mountain by Earth's standards, it pales in comparison to Mars' own Olympus Mons, which rises to a height of 26 kilometers (16 miles). Alba Mons' most notable feature is its size, which makes it the largest volcano on Mars and as wide as the United States from north to south. The creation of this massive volcano fractured the surrounding terrain, resulting in the lengthy streaks observed by Mars Express, which has been orbiting the Red Planet for over two decades.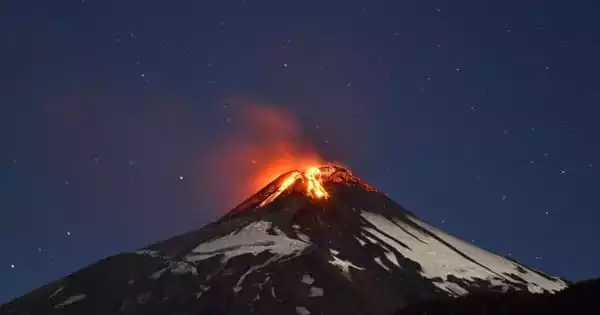 Graben are formed when two parallel faults occur and the rock between them sinks into the vacuum, giving the impression of a scratched surface. They may be as wide as 10 kilometers (6 miles) and as deep as 350 meters (1,148 ft). The volcano was active for a shorter period of time (geologically speaking) than Olympus Mons. The volcanic deposits near Alba Mons are estimated to be between 3.6 and 3.2 billion years old, according to earlier investigations. The age is calculated statistically by counting the number of craters in a certain area. Craters are less common on younger surfaces.
In reality, the picture depicts a massive impact crater with fault lines crossing its floor, indicating that it was generated by space rock before Alba Mons developed. Other, smaller craters around the area, however, are newer, interrupting fault lines with their basins and rims. The grabens are also crisscrossed by ancient valleys. These had to exist before Alba Mons sprang from the earth. Tantalus is a Greek legendary person who was punished in the afterlife by standing in a pool of water beneath a fruit tree with low branches, the son of the nymph Plouto and Zeus. The branches would shift out of reach the minute he tried to grasp for fruit. The water would retreat if he sought to relieve his thirst by drinking from the pool. In English, the term tantalizing derives from this.