Just a few days remain before Fortnite's major Chapter 3 finale event, and Epic Games has already released another teaser for it. Like others that have been posted before it, this one is probably a part of a larger image that will tell more about the plans for Fortnite's upcoming stage. The actual event is set to occur in just one week so we won't know the details of the upcoming Fortnite season until next Saturday.
The teaser in question can be seen below wherein we see what appears to be Mancake accompanied by some equally ominous text. "Oh, the bittersweet feeling of the world crumbling beneath you," the teaser said alongside Mancake's image.
Given that Chapter 3 is going to end and give way to Chapter 4, the player has concluded that there is a "4" in the image presented right about Mancake's cap. This not-so-hidden teaser makes sense in this context. But once more, the perspective from which Mancake is viewed suggests that there is more to this picture than is being revealed, therefore it is anticipated that other teasers released in the coming days will reveal the details of Chapter 4's plot.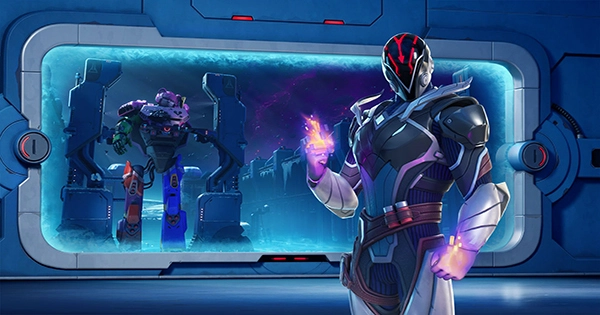 Before releasing this teaser, Epic Games published another blog post outlining some of the things players may anticipate from the event, including how to participate and how to play with others.
Epic Games described the event as a one-time-only in-game event that will begin on Saturday, December 3, 2022, at 4 PM ET. "You can join in 30 minutes before the event starts by accessing the "Fracture" playlist. Up to 4:40 PM ET, you can join in-progress as well!"
According to Epic Games, parties can consist of up to four players, but users can always form spontaneous teams by emoting one another throughout the event so that they can be grouped up appropriately. For individuals who check in between December 2 and December 4, Epic Games is also giving out the Toasty Roast Emote gratis as part of this promotion.
The Chapter 3 conclusion of Fortnite will begin at 4 p.m. ET on December 3.
Nothing ever lasts forever.

12.3.2022 at 4PM ET pic.twitter.com/nWnyYLLzxV

— Fortnite (@FortniteGame) December 1, 2022