Robinhood, the popular consumer investing app, announced on Tuesday that it would expand its stock trading hours in the morning and evening as it works toward its goal of providing investment 24 hours a day, seven days a week. Previously, the app allowed users to trade from 9 a.m. to 6 p.m. ET, or 30 minutes before and two hours after the market began. The app's trading hours have changed to 7 a.m. to 8 p.m. ET. Investors have reacted positively to the news, with Robinhood's shares rising more than 25% after the announcement.
In a blog post, the fintech firm explained why the extension was necessary; claiming that the extended trading hours will better fulfill the demands of its consumers. "During typical market hours, our clients frequently tell us they're working or preoccupied, limiting their ability to invest on their own time or evaluate and respond to key market news," the company noted. It was also discovered that a proportion of Robinhood consumers only used the app outside of usual market hours, both in the morning and evening. "They're juggling a lot," Robinhood added, "from full-time jobs to education, families, and side gigs."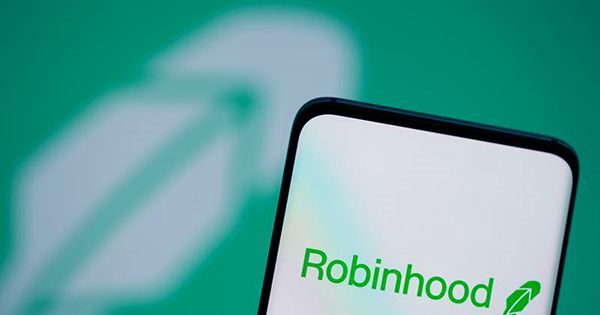 "Our new extended equities trading hours will allow them additional possibilities to manage their portfolio at a time that is convenient for them, whether it is early in the morning or late at night." Beyond the app's fundamental value proposition of commission-free stock trading, the company has made various updates since its founding to fulfill the demands of consumer investors. In recent years, Robinhood has added crypto, fractional shares, automatic investing, and 24/7 customer assistance.
Robinhood also released its own Cash Card earlier this month, which lets consumers to access their spending money on the move and, if desired, round up transactions to the nearest dollar and invest the difference in their preferred assets. With features like early access to direct deposit paychecks and no traditional banking service costs, subscription fees, ATM fees, or overdraft penalties, the broader service competes with other fintechs. The card will also help the corporation achieve its goal of democratizing money, according to the company.
Robinhood has attracted a large number of users since its start, with 22.7 million accounts at the end of last year, up 81 percent from 12.5 million in December 2020, mainly to its ability to attract new and often younger investors to the stock market for the first time. However, in recent quarters, Robinhood's growth has slowed, sending its stock plunging. In Q4 2021, the company claimed sales increase of 14% over the previous quarter, or less than half of the growth rate seen during the summer months. It also announced a lower revenue prediction for the current quarter, missing Wall Street's Q4 expectations by $362.7 million in revenue versus $376.3 million predicted, and a loss of 49 cents per share versus the expected loss of 35 cents.
In 2022, the stock had dropped 70% from its IPO price, and 87 percent from its August peak. If Robinhood's hypothesis that its clients want more possibilities to trade outside of typical market hours is right, the expanded trading hours could help the company regain growth. Of course, Robinhood warned about the risks of extended-hours trading, but added that the extra hours will allow clients to trade based on quarterly earnings releases made after the market closes, as well as overseas market activity.