Rocket Arena, a 3vs3 arena shooter developed by Final Strike Games and published by EA, was released in 2020 and was rather good. While the name conjured up images of Quake frag fests in gamers of a certain age, the experience was more peaceful and akin to something like Super Smash Bros., all about controlling space and forcing your opponent out of boundaries rather than just unending gibbing.
Rocket Arena had significant post-launch support for a year after launch and evidently had some plans and dreams for live service, but it never gathered a large enough audience to justify continuing with that economic model. It hasn't been updated since 2021, and now EA has delisted the game from both Steam and the EA store without any type of statement or fanfare (thanks, RPS).
Both store pages are still active, with Steam stating, "Notice: Rocket Arena is no longer available on the Steam store," and EA claiming, "We realize the disappointment of this moment." EA had given some notice of the game's withdrawal from its own Play Store on November 14, but neither it nor Final Strike Games have responded.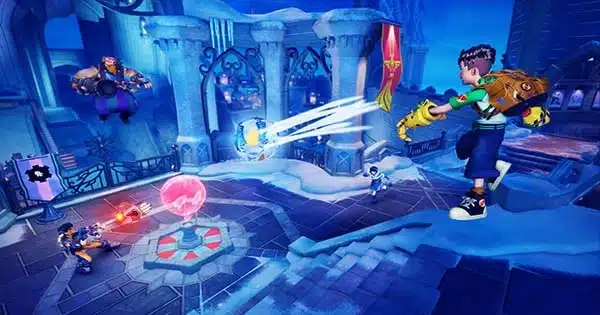 According to the development studio's website, it is working on an "unannounced new IP" as well as Fortnite, most recently on the relaunch of the game's original map. However, things may not be that rosy: some employees wrote on social media about being laid off in May of this year, and there are unconfirmed rumors that Sony cancelled the unnamed project, resulting in the studio losing 40% of its workers.
Rocket Arena was a fun game, but as with many comparable titles, it's frequently not enough in today's industry. It may appear callous of EA to simply remove the game from Steam without any official statement (I have requested a comment), but the publisher may have simply assumed that no one would care: at the time of writing, this multiplayer game has only one player on Steam.