Walmart has signed a contract with GM's commercial electric vehicle business BrightDrop for 5,000 e-delivery vans to assist the retailer achieve a zero-emissions logistics fleet by 2040, the company said on Wednesday at CES. FedEx, an established client, has also booked priority manufacture for 2,000 vans over the next four years, up from its initial purchase of 500 EVs disclosed at CES last year.
By next year, Walmart intends to obtain a mix of EV600s that are already in production and smaller EV410s that will be available in late 2023. The trucks will enhance the shop's larger last-mile delivery network as well as its fleet of InHome delivery service cars, which will grow from about 6 million households today to 30 million by the end of 2022, according to the retailer. Walmart will use BrightDrop EVs for its GoLocal white-label delivery service for third-party customers.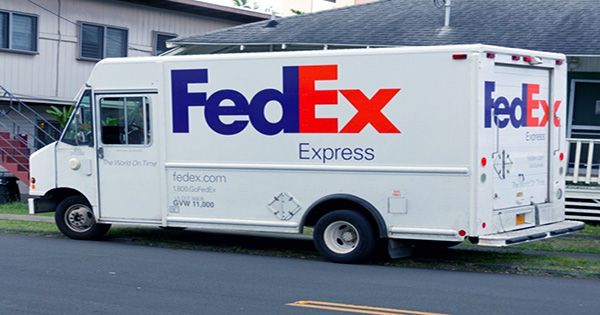 Walmart joins a long list of high-profile clients that have backed BrightDrop to help electrify their delivery fleets, including Merchants Fleet and Verizon. BrightDrop has received upwards of 25,000 bookings in total, which does not include the as-yet-unknown number of vehicles ordered by Verizon. FedEx considering adding 20,000 additional electric vehicles to its order in the future years, pending a definite purchase deal, after receiving the first five of its order in Inglewood, California, last month. BrightDrop's demand will only grow as more firms try to decarbonize their transportation to meet emissions objectives, but will it be able to scale from practically zero to tens of thousands in the next several years?
BrightDrop's president and CEO, Travis Katz, told TechCrunch, "One of the interesting things about how we've built up BrightDrop is that we're marrying the best of both worlds where we set it up to function as a technology firm." "We can move quickly and agilely, focusing on innovation and short cycles, but we're coupling that setup with GM's manufacturing prowess, and GM is simply this incredible corporation when it comes to producing at scale." When our Canadian facility opens its doors next year, we'll begin mass-producing these vehicles and expand swiftly to fulfill demand, which is enormous."
BrightDrop's batteries will be made in GM's Ultium factory in Lordstown, Ohio, but the startup plans to mass-produce its cars in Ontario, Canada, beginning in the fourth quarter of this year. To get to market sooner, the business is relying on a low-volume production plant in Michigan managed by one of its robotics suppliers, Kuka AG. "For FedEx especially, the first trucks were delivered last month [and] they are on the road delivering goods," Katz said at a news conference on Tuesday. "That first order of 500 we will be providing to FedEx on a rolling basis."
"We're going to start shipping more and more out to FedEx right now, so you should start seeing those on the road, and if you live in the Los Angeles region, you should start getting things delivered with zero emissions in the months ahead." This year, FedEx aims to expand its testing of the BrightDrops EP1 electrified container to ten more markets. According to BrightDrop, the firm recently completed a second pilot program in New York City, which allowed the shipping and delivery company to increase package deliveries by 15% per hour, eliminate one on-road vehicle from its delivery route, and cut curbside dwell time in half. The first experiment, which took place in Toronto in January 2021, witnessed a 25 percent increase in package delivery per day.
"By 2025, we expect 50% of all FedEx Express worldwide pickup and delivery vehicle acquisitions to be electric, rising to 100% of all new purchases by 2030," said Richard Smith, FedEx Express regional president of the Americas and EVP. "We adopt a Goldilocks vehicle sizing strategy, in which we have small, medium, and big trucks with distinct operational applications for each. FedEx's small and medium-sized demands may met by BrightDrop's existing commercial EV portfolio, which includes the EV410s and EV600.
This means that nearly BrightDrop, which we hope will happen since the cars are incredible, might meet two-thirds of the total pickup and delivery EV demand. We've also discussed the remaining one-third with BrightDrop, which would necessitate a larger truck with cargo volume in excess of 1,000 cubic feet, and we're looking to collaborate with them on that as well."